FEEL AT HOME
"I designed Villa Slow as my own home. I wanted to create a space to contemplate the beautiful surroundings.
The two big windows on both sides of the living room are to me like "living paintings".
Every morning is different: Clouds, fog, sun, landscape in continous change. At night in clear days you can see the stars from the bed."
Laura Alvarez.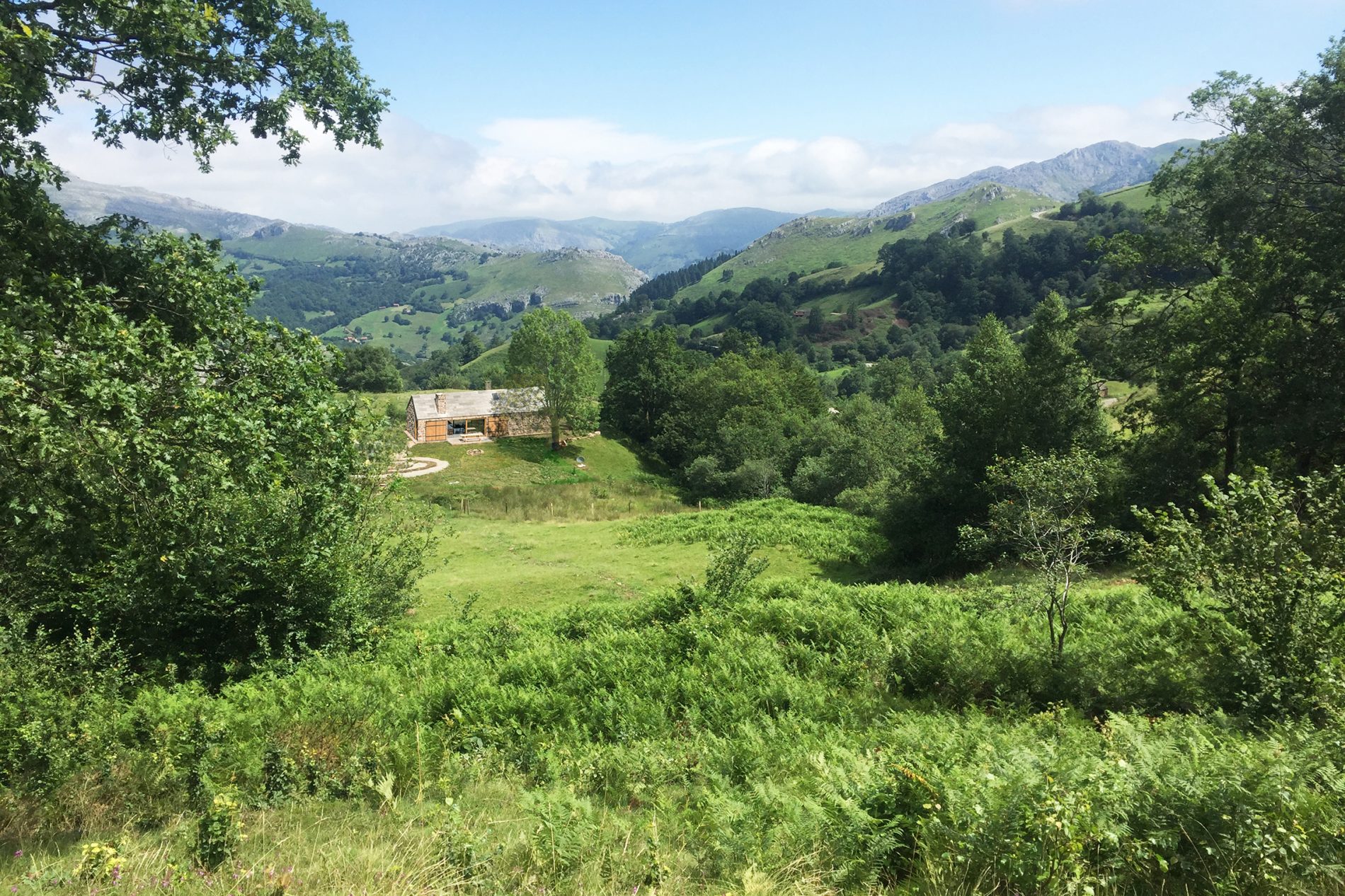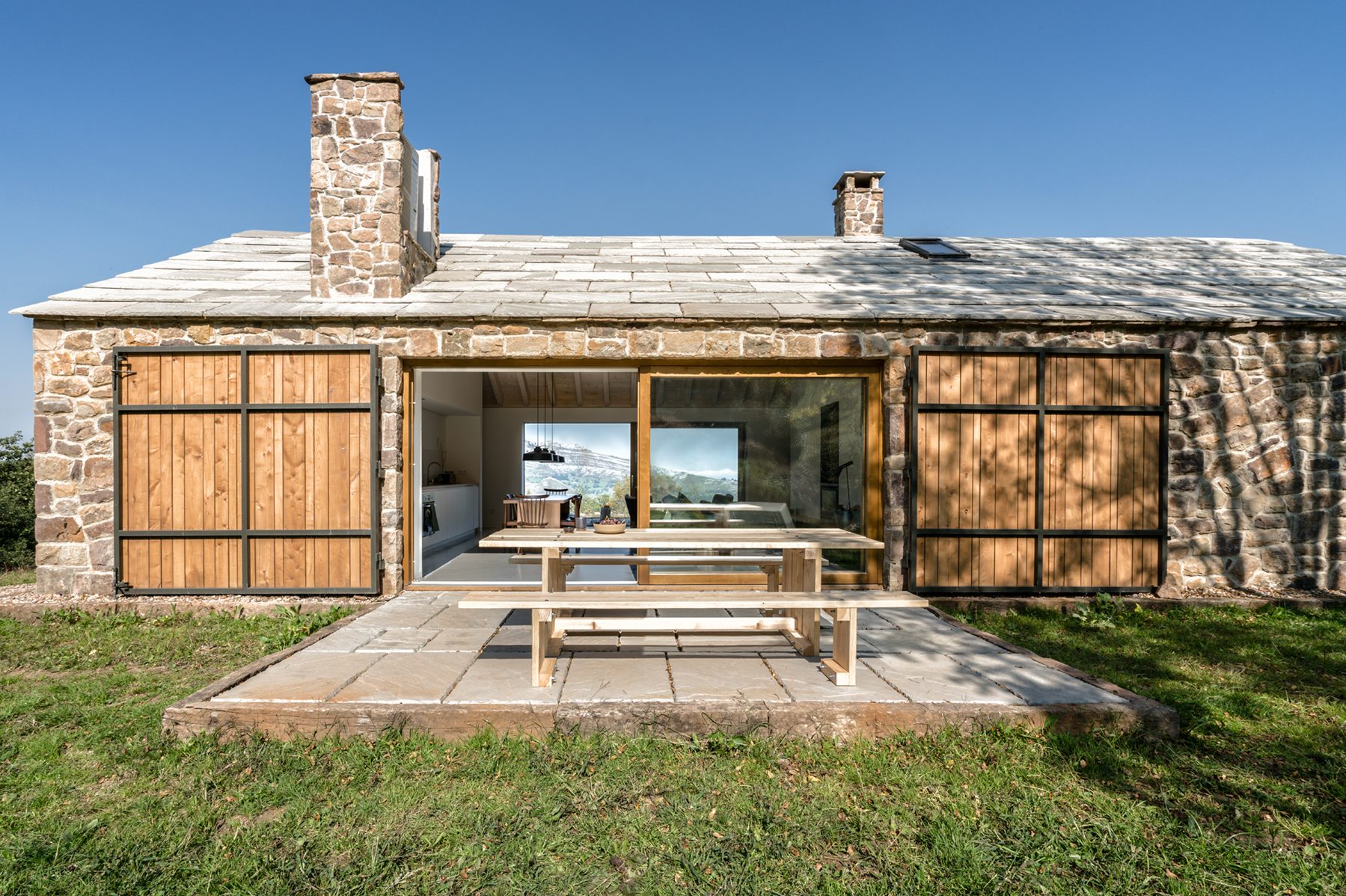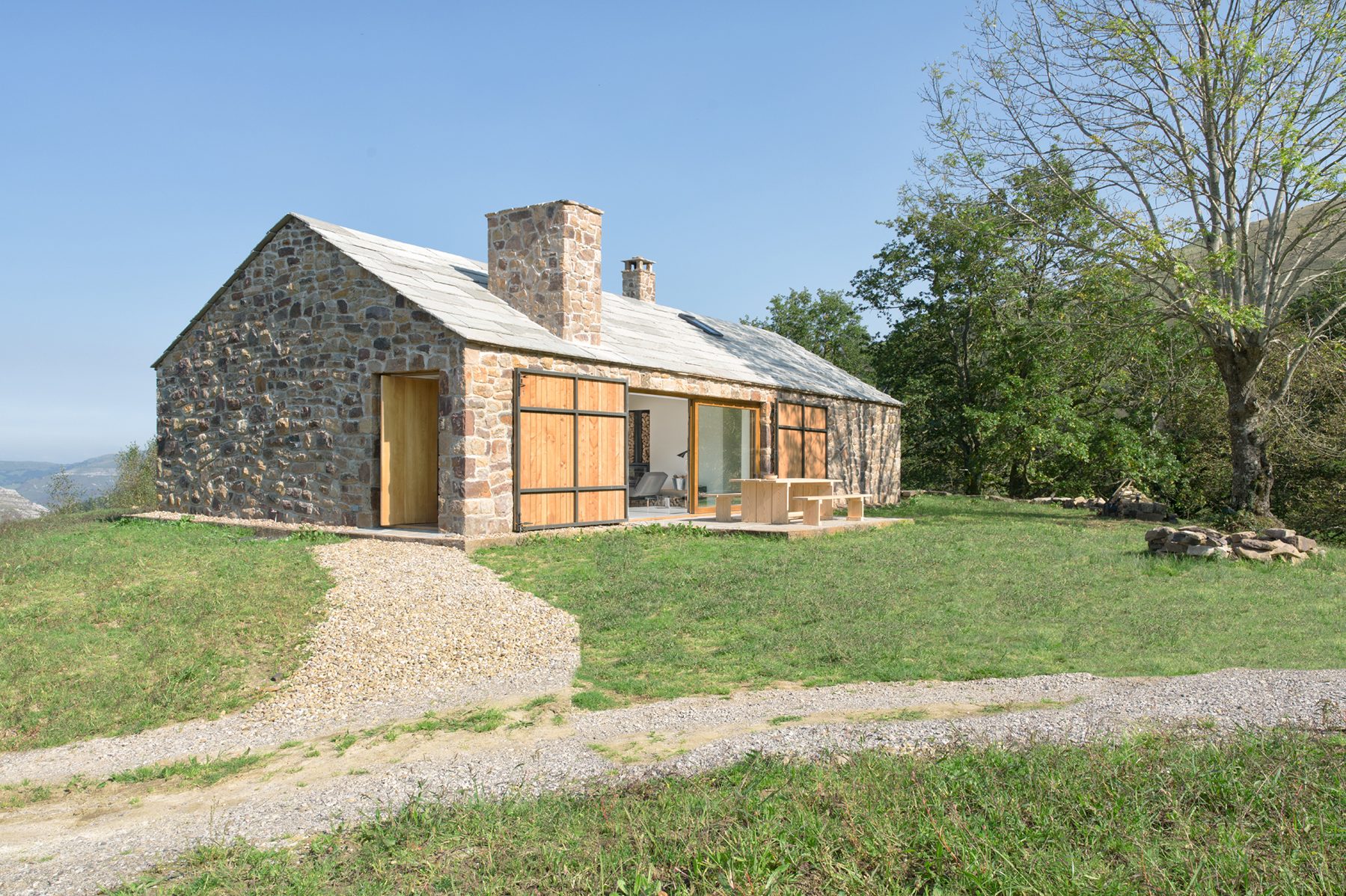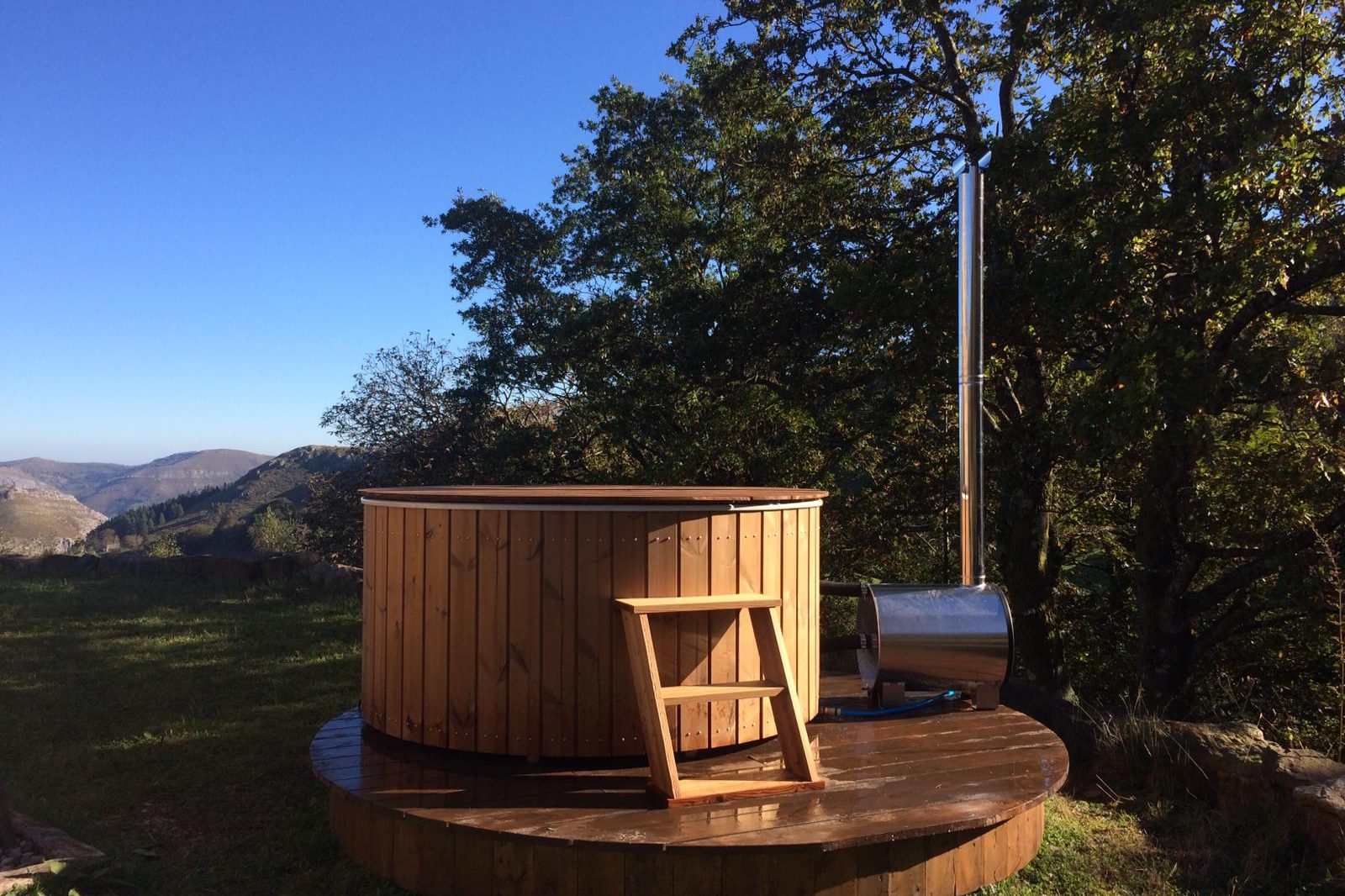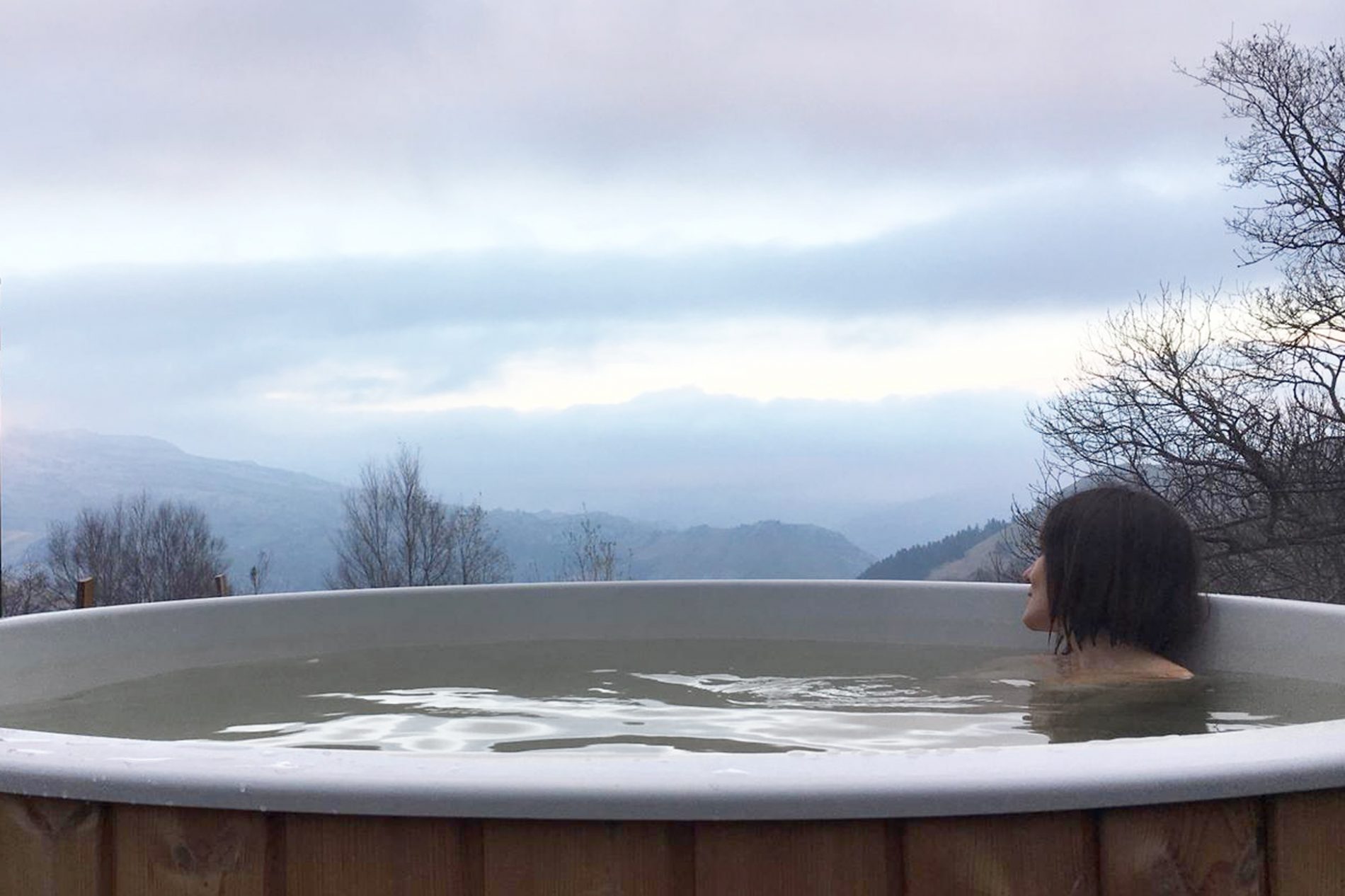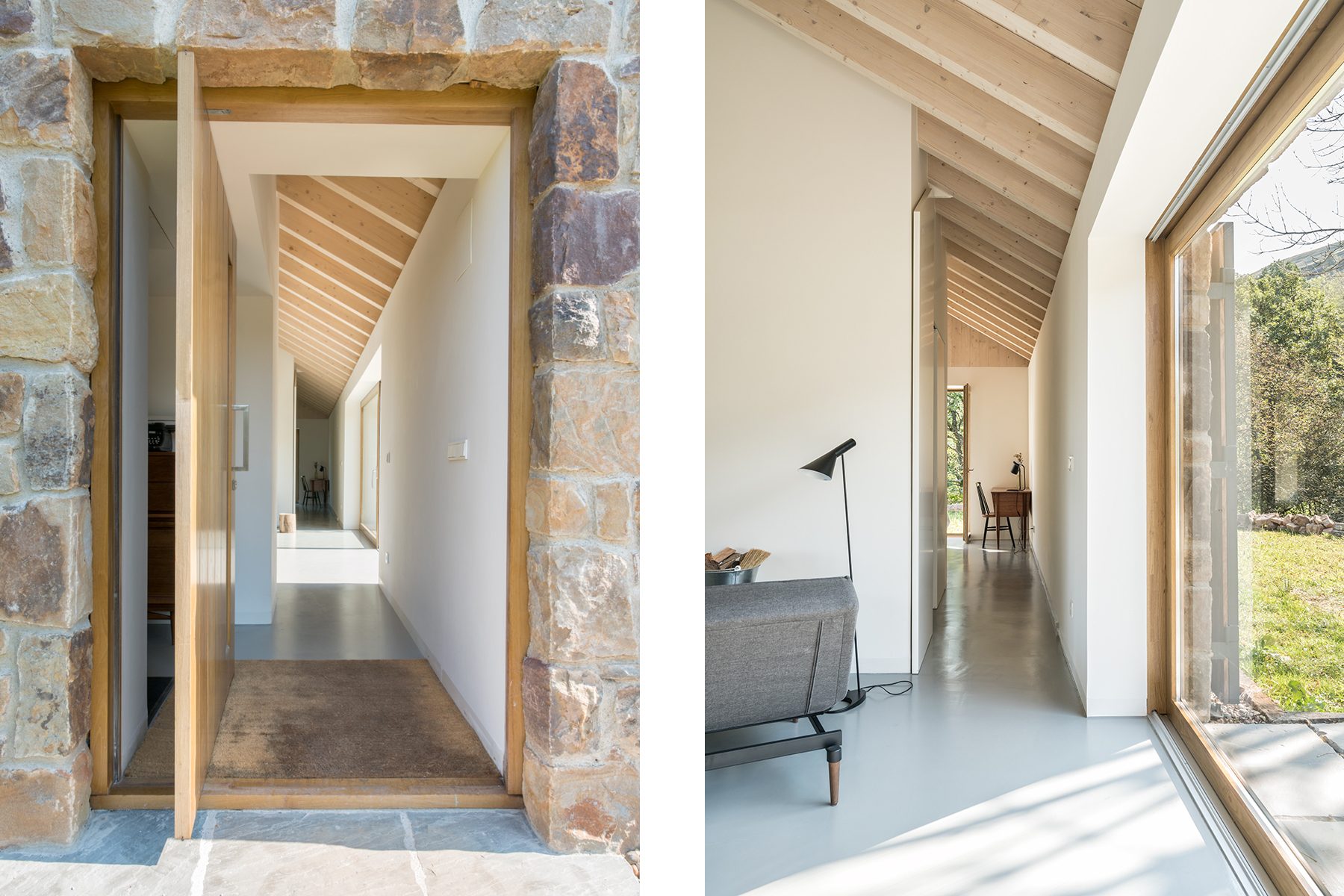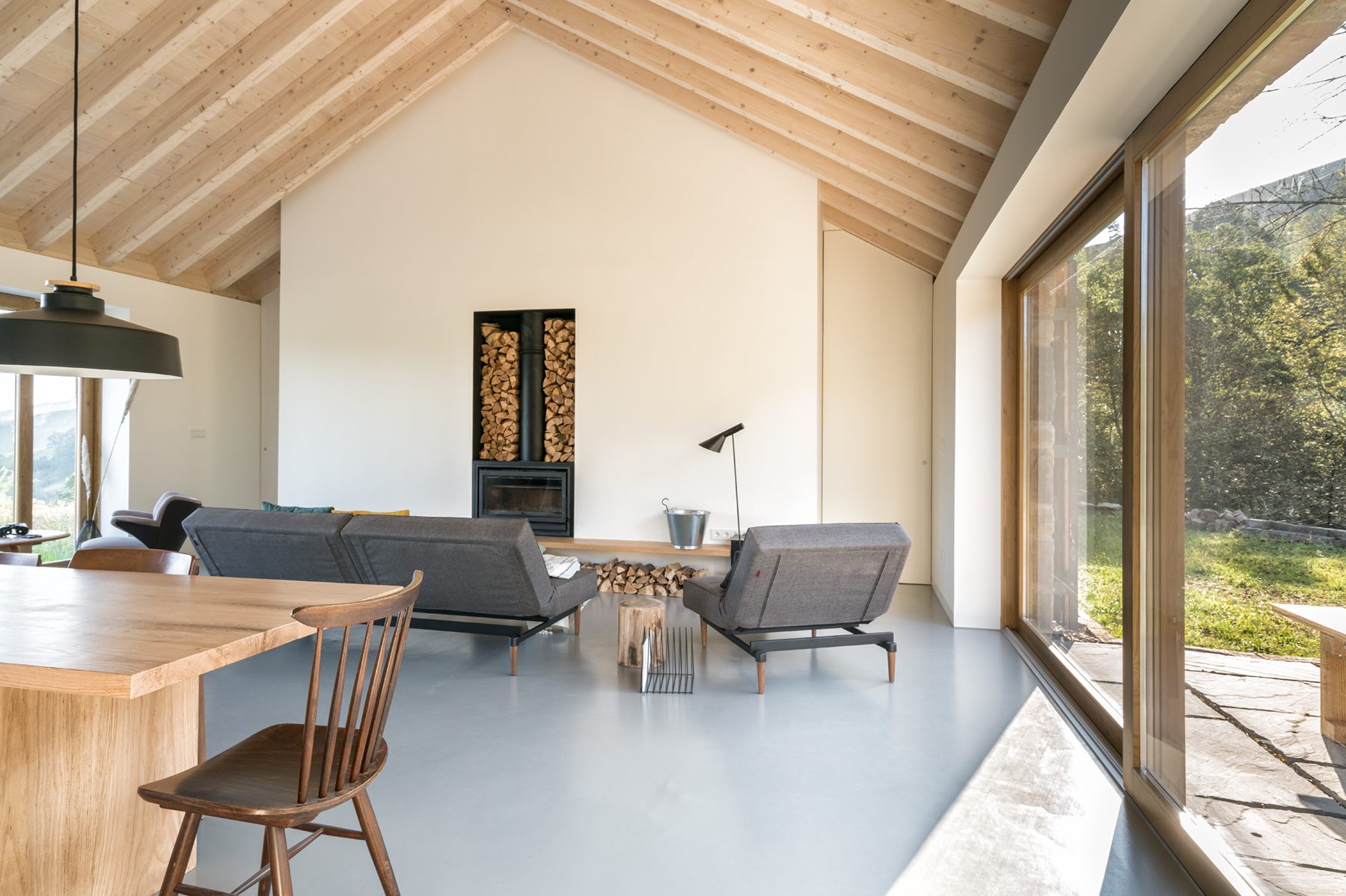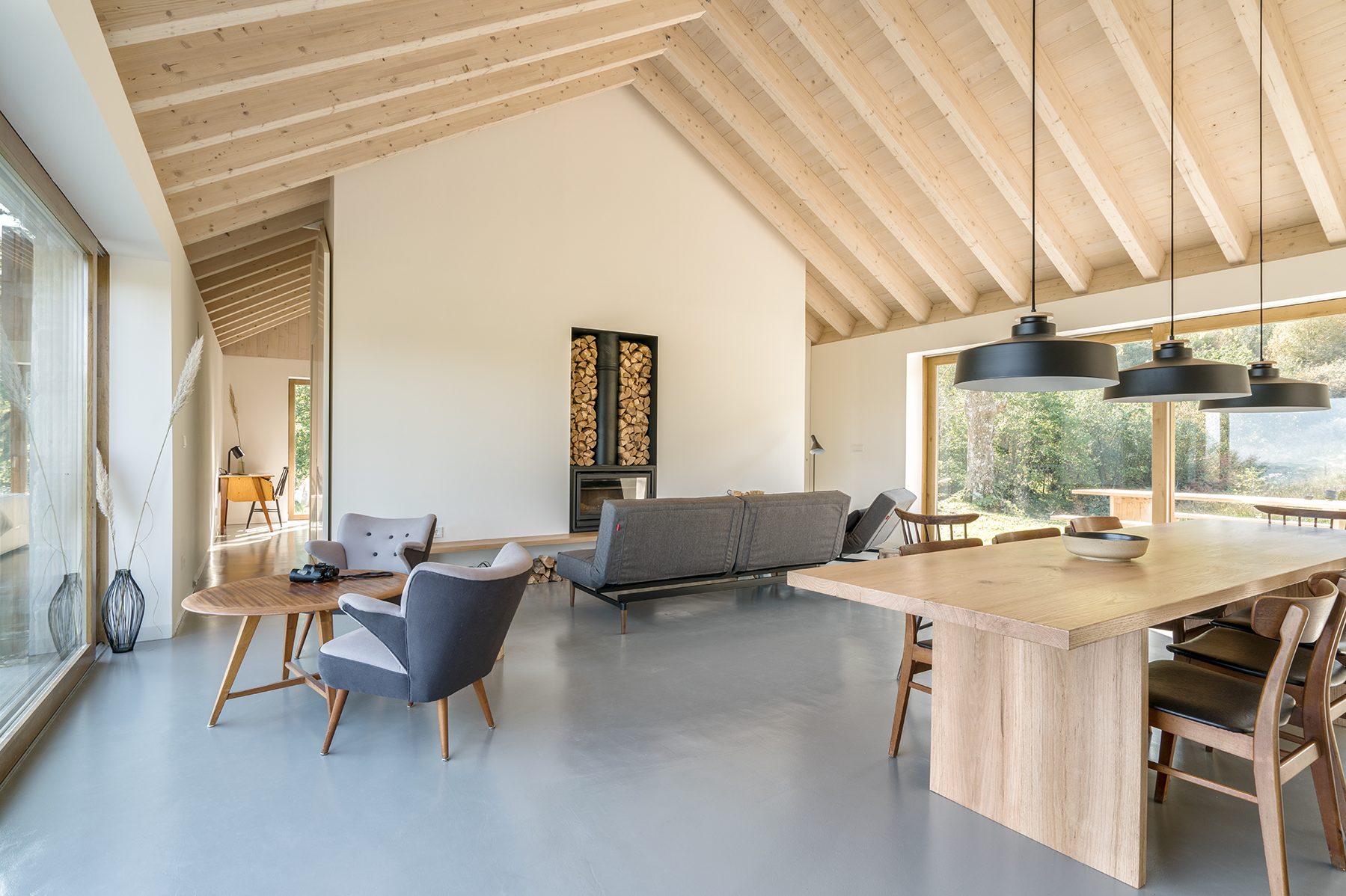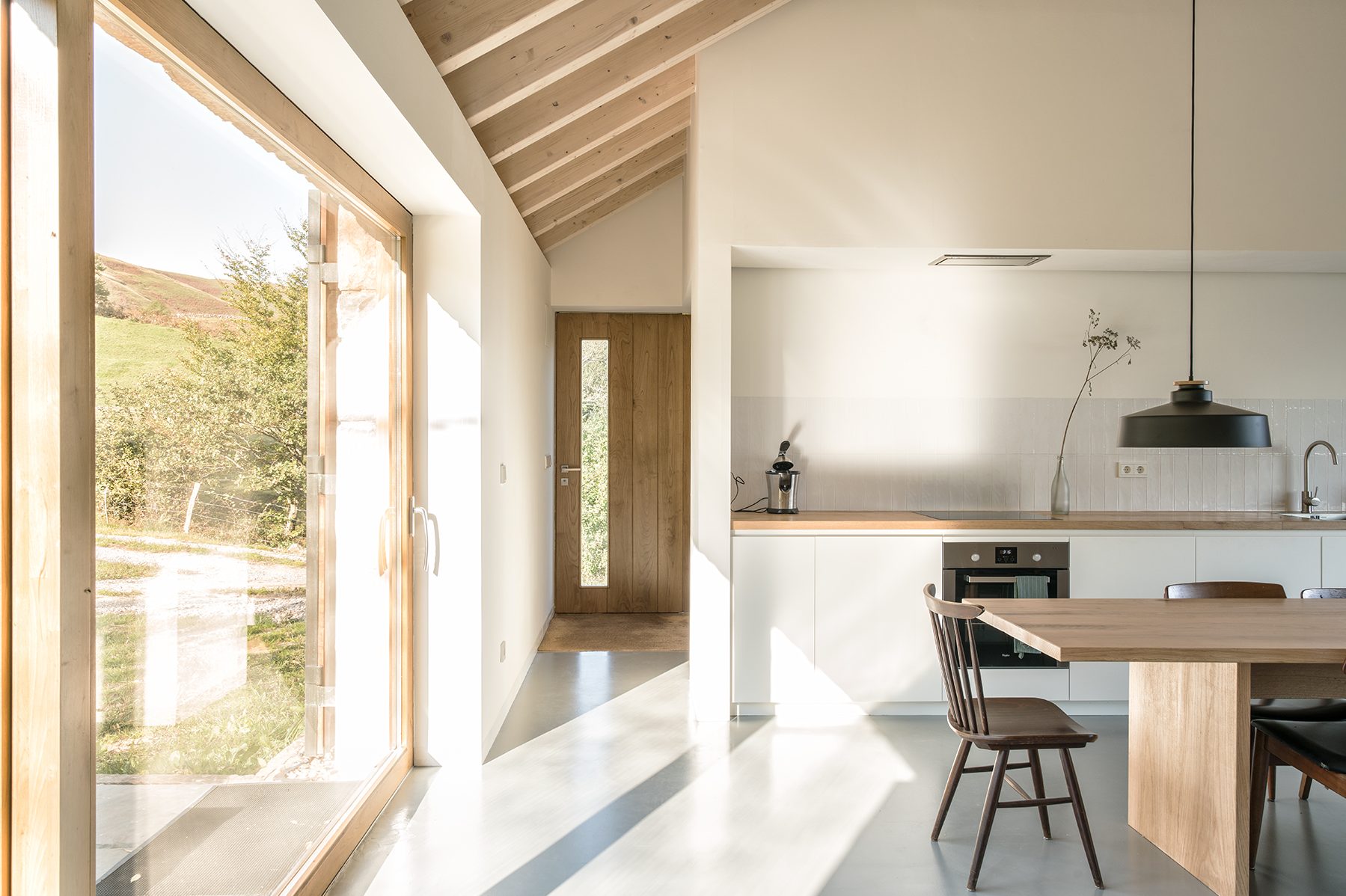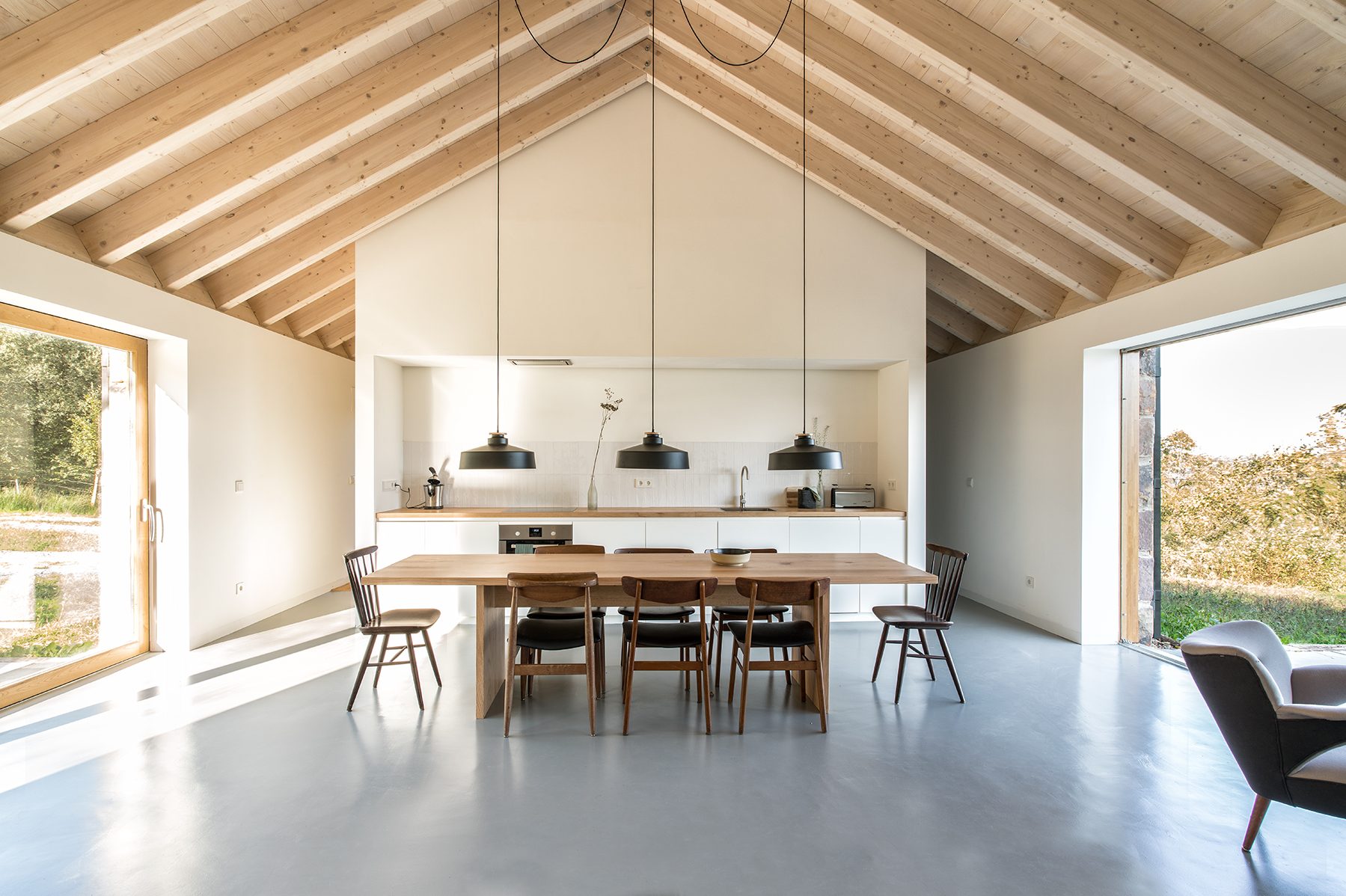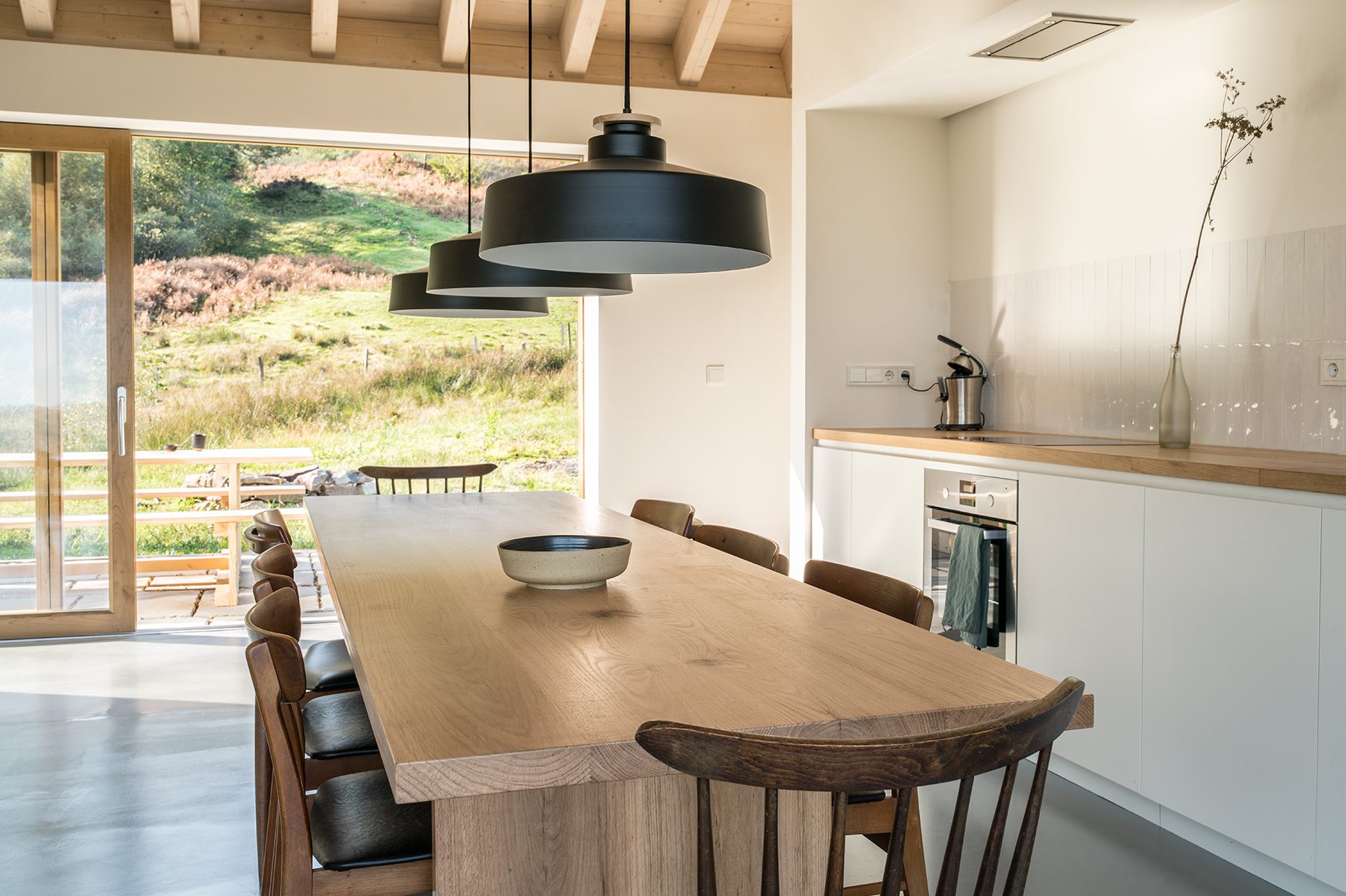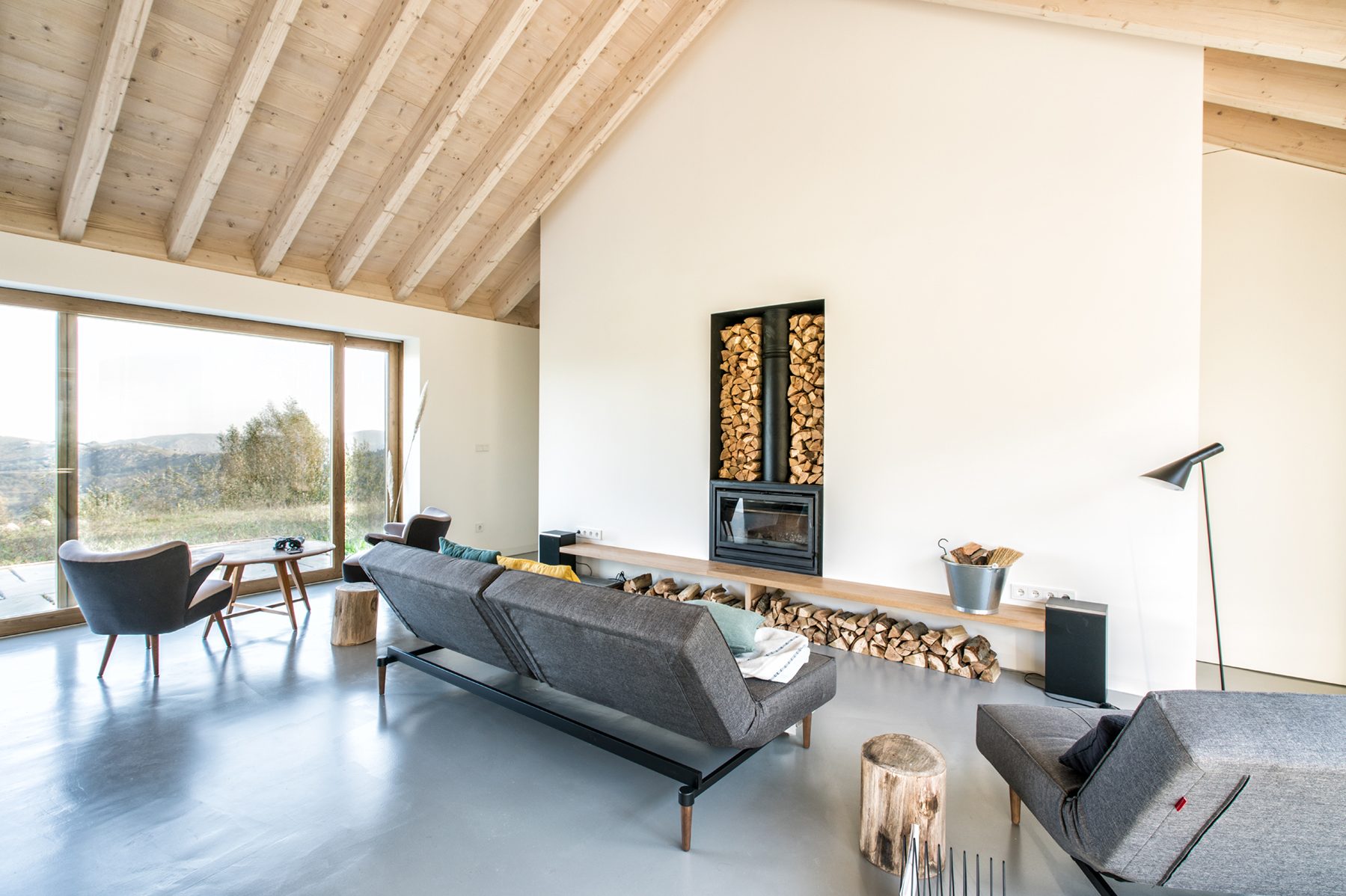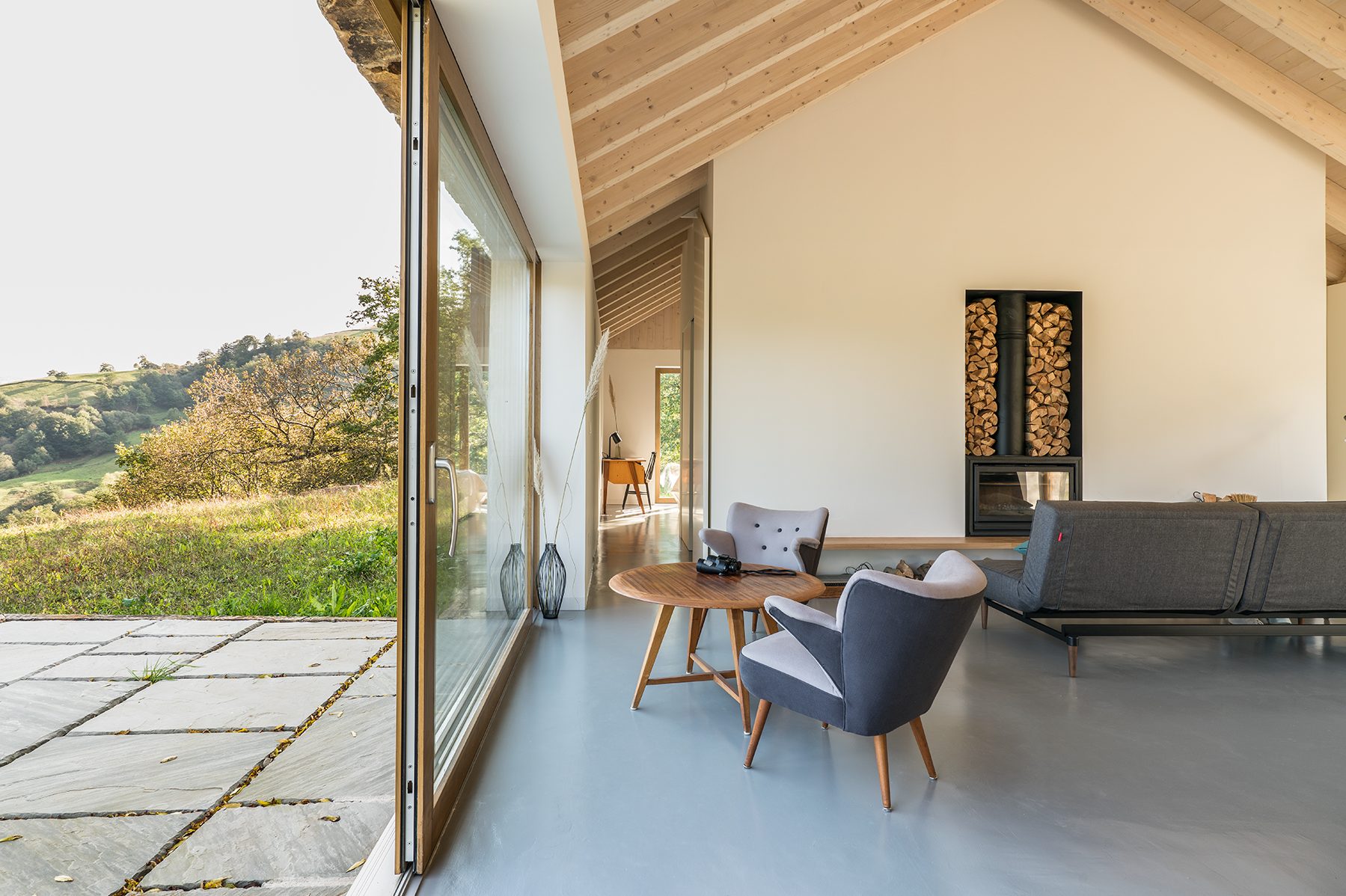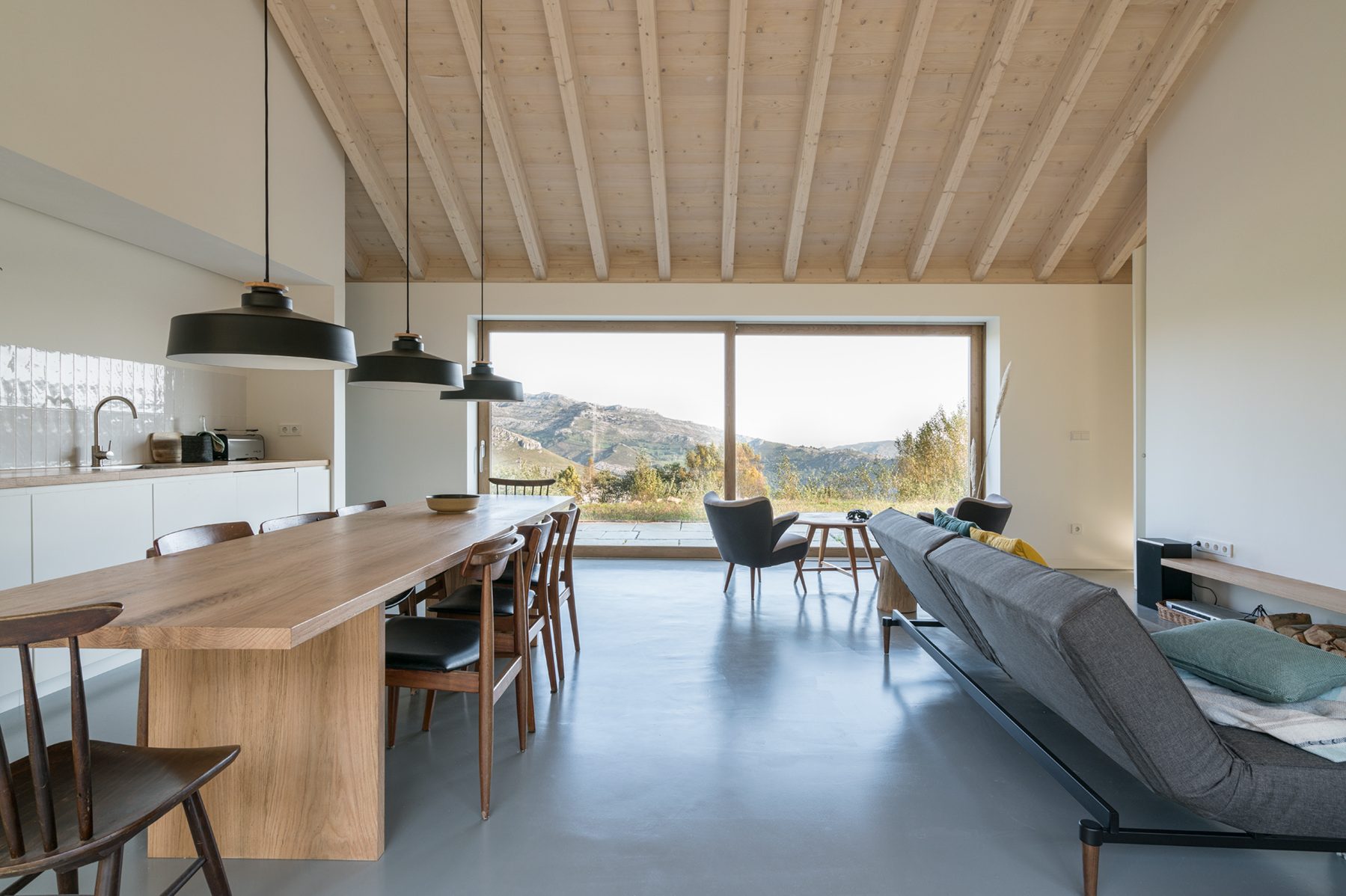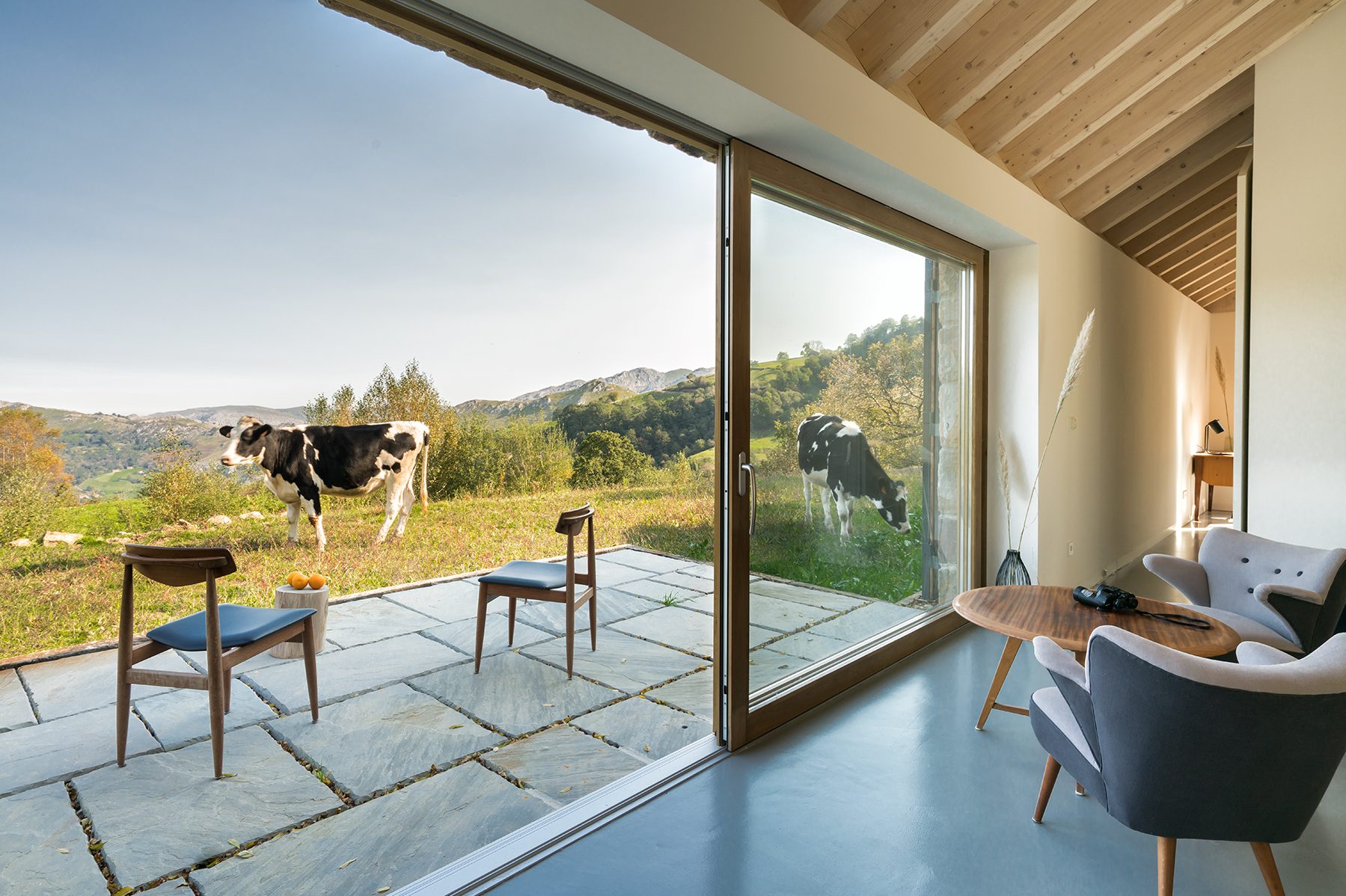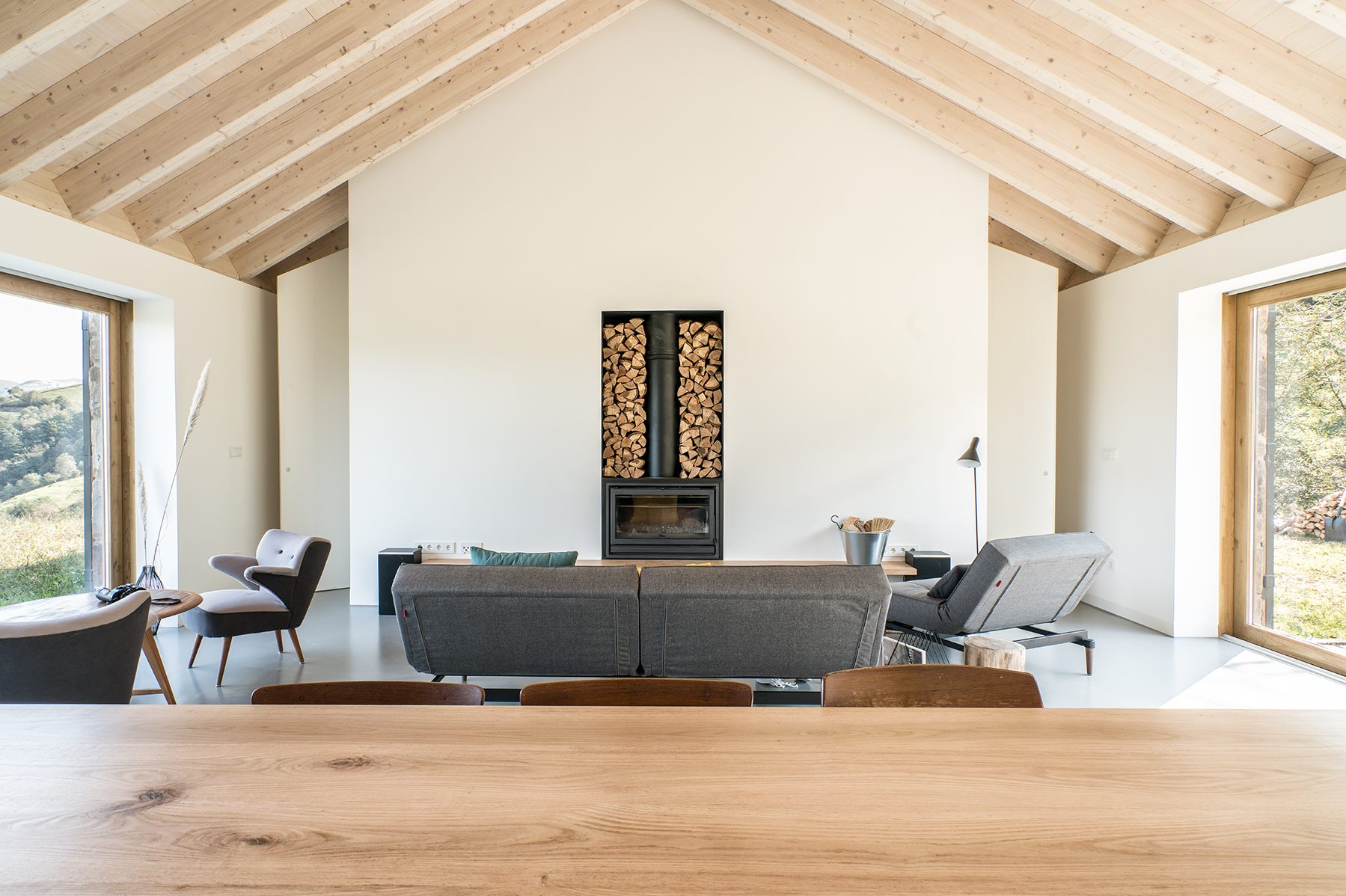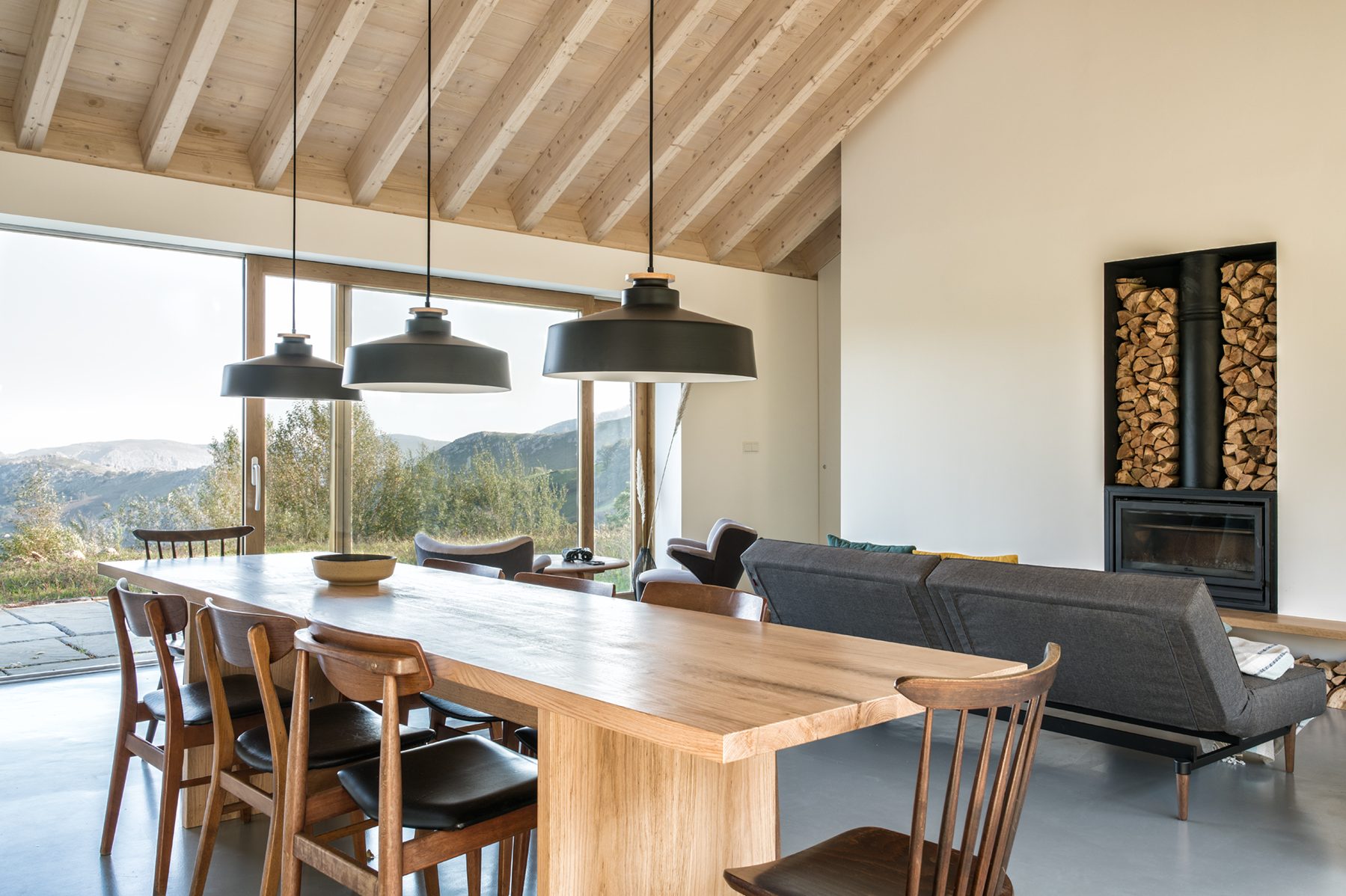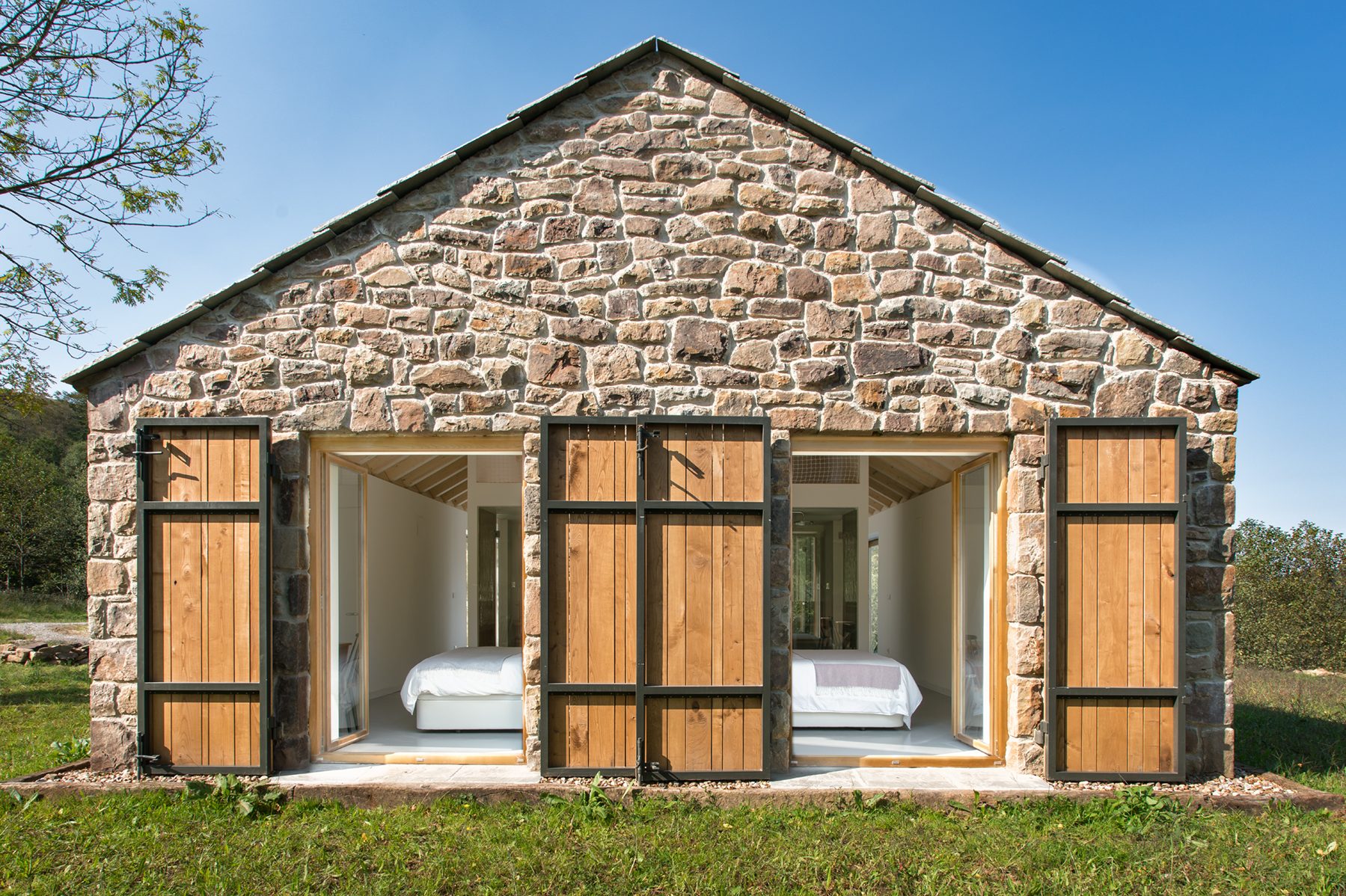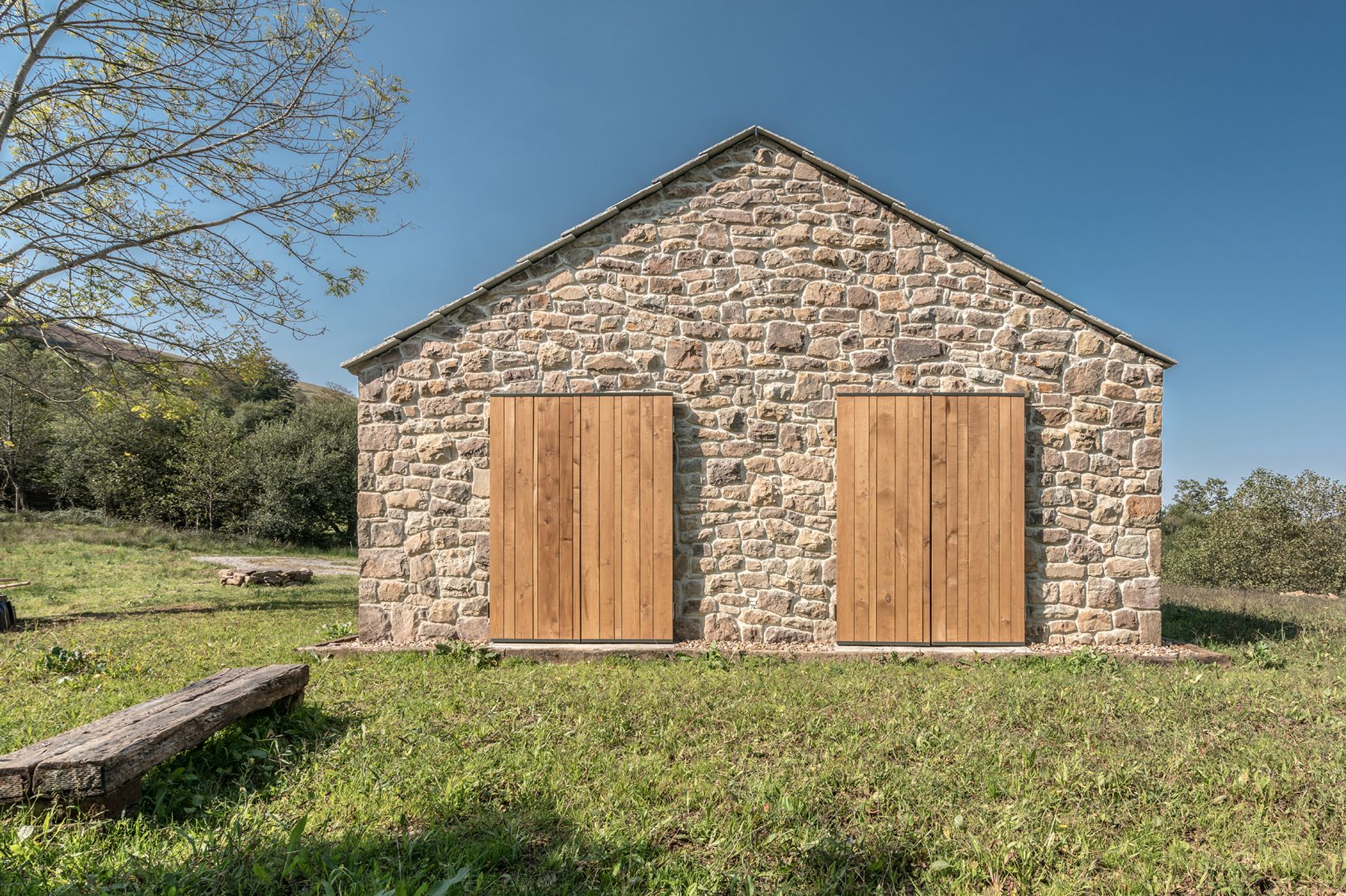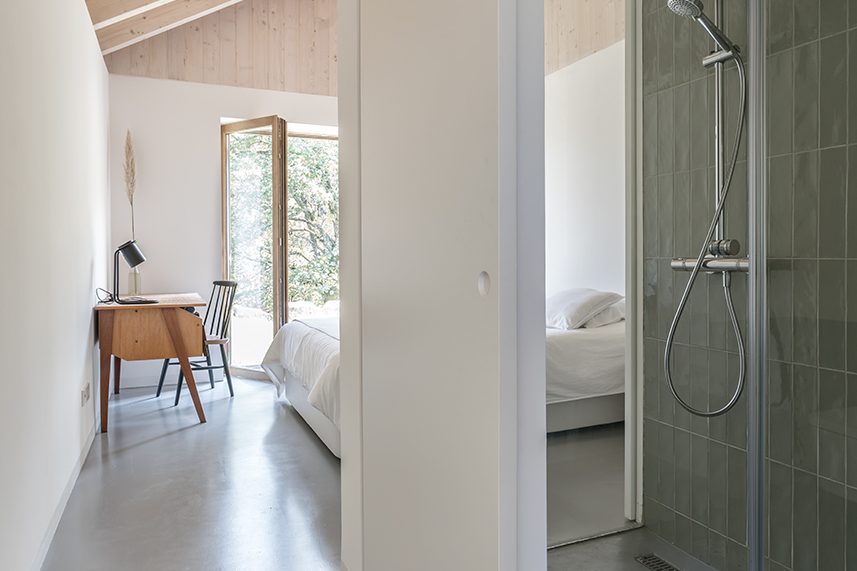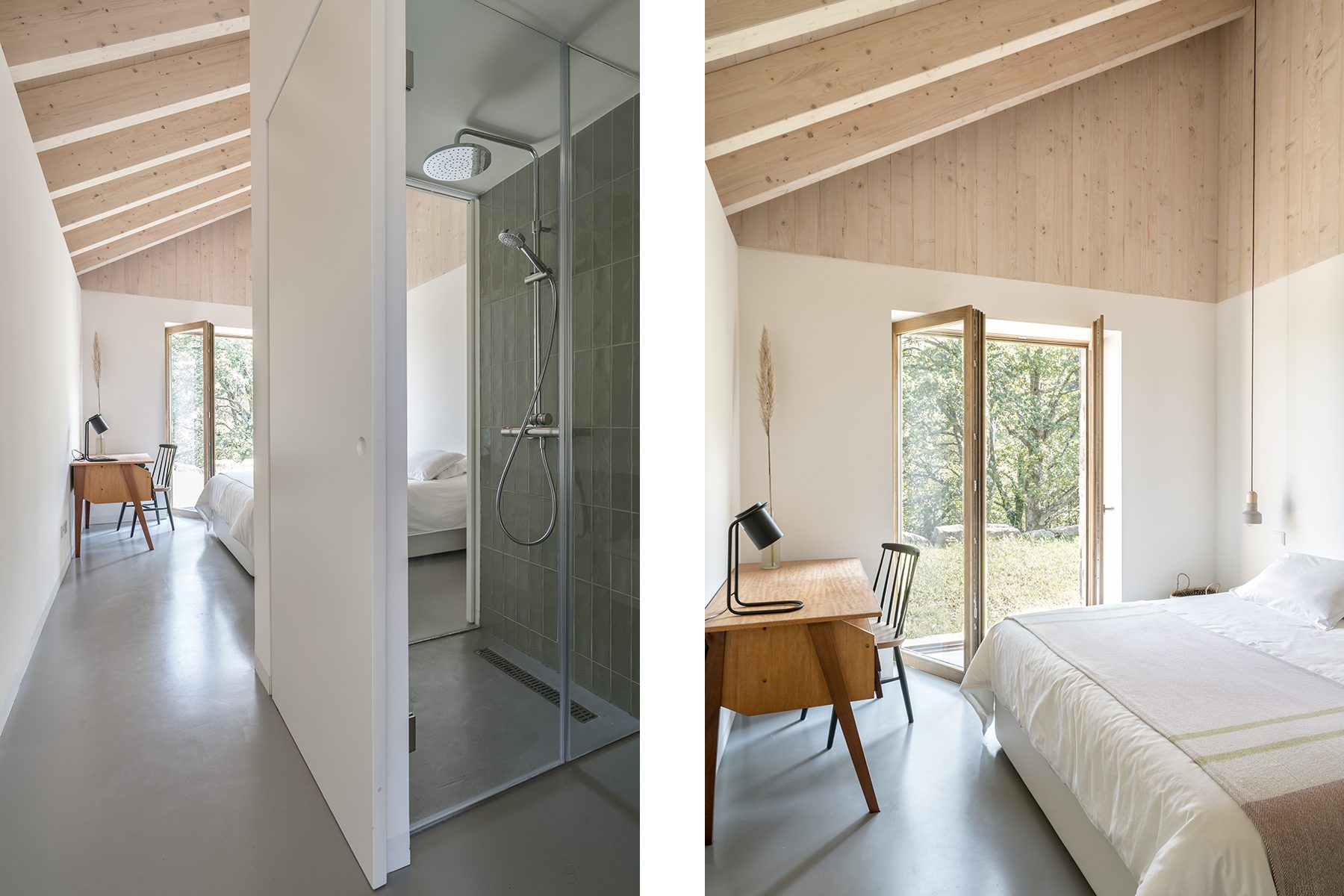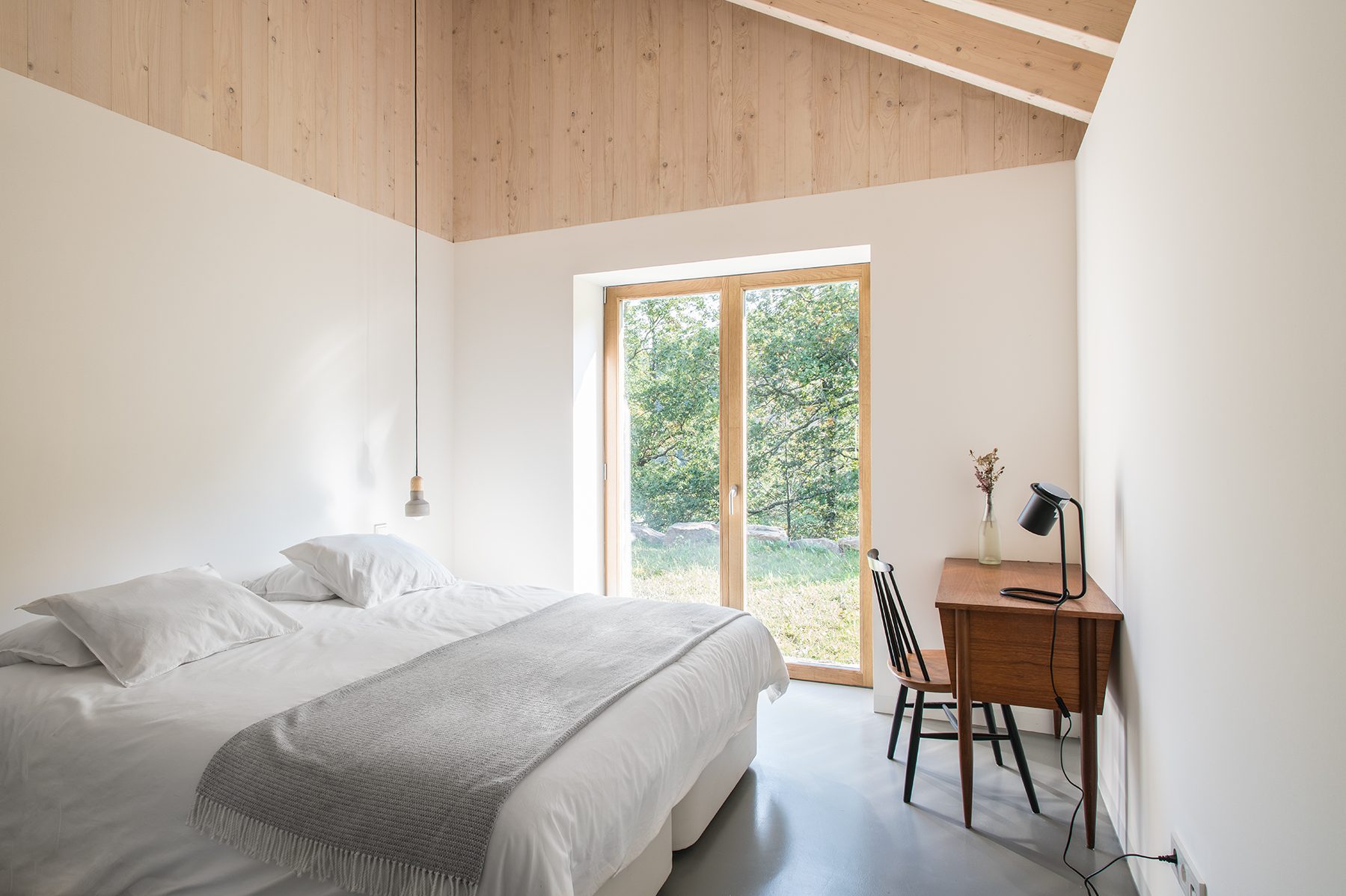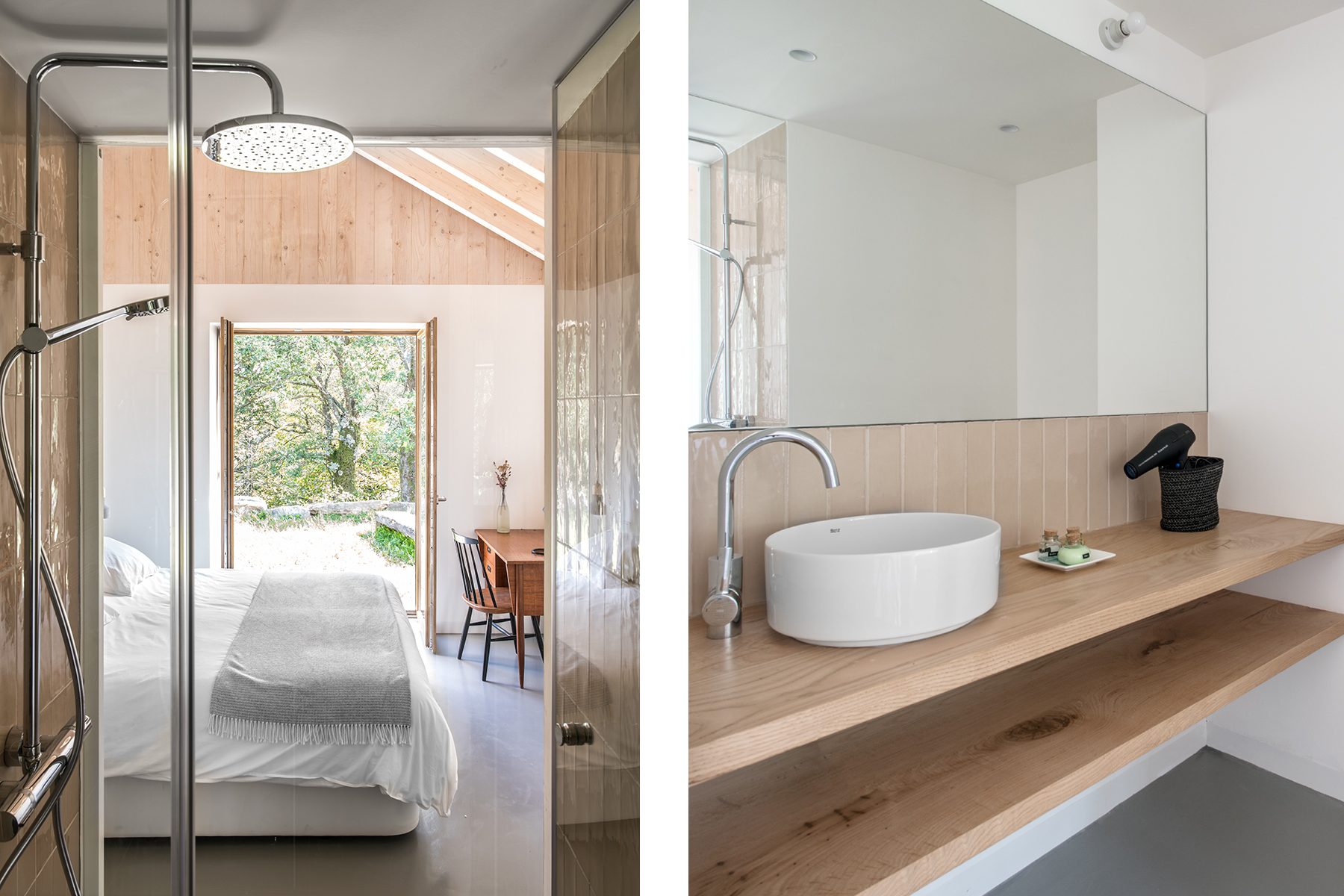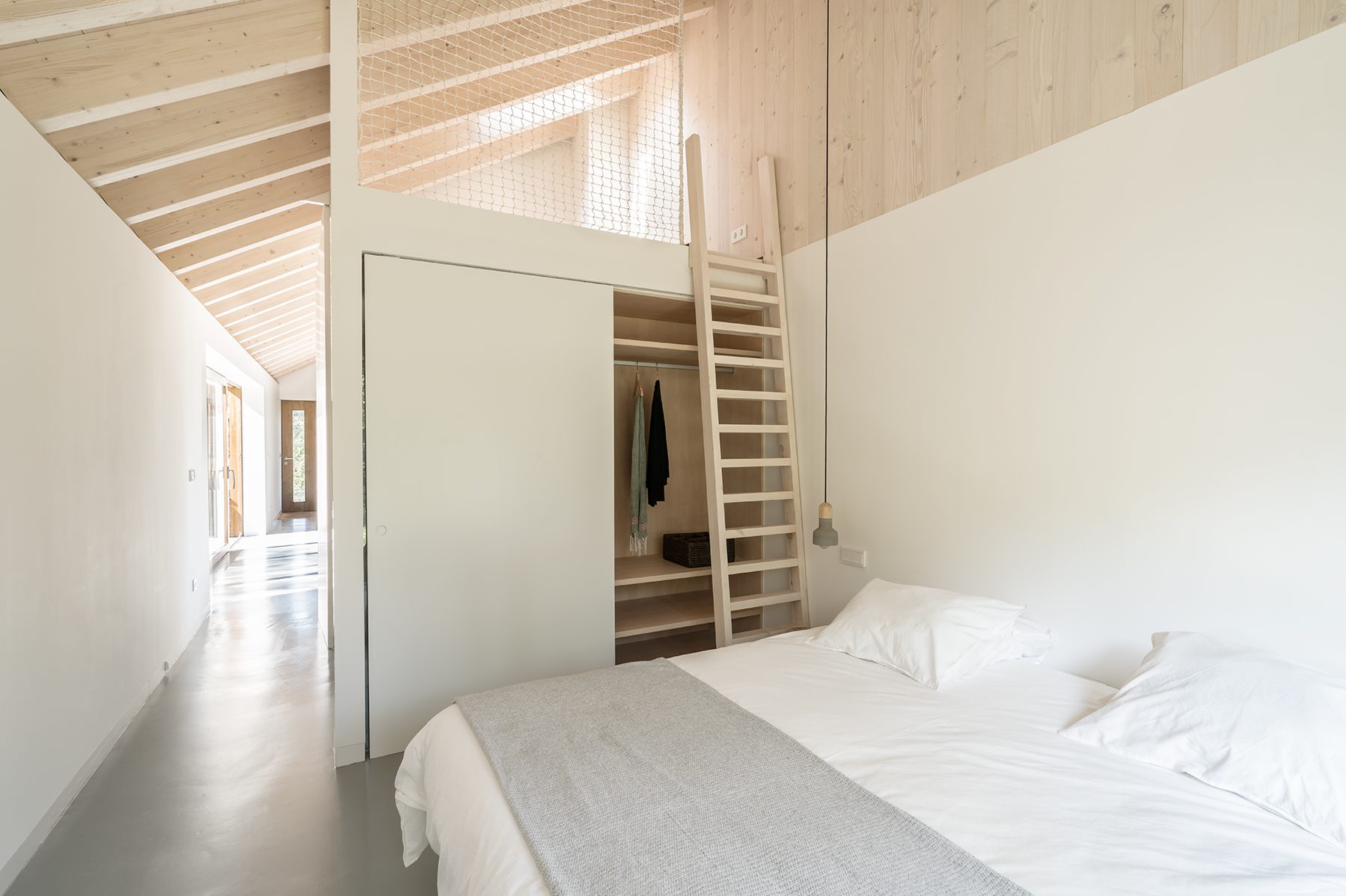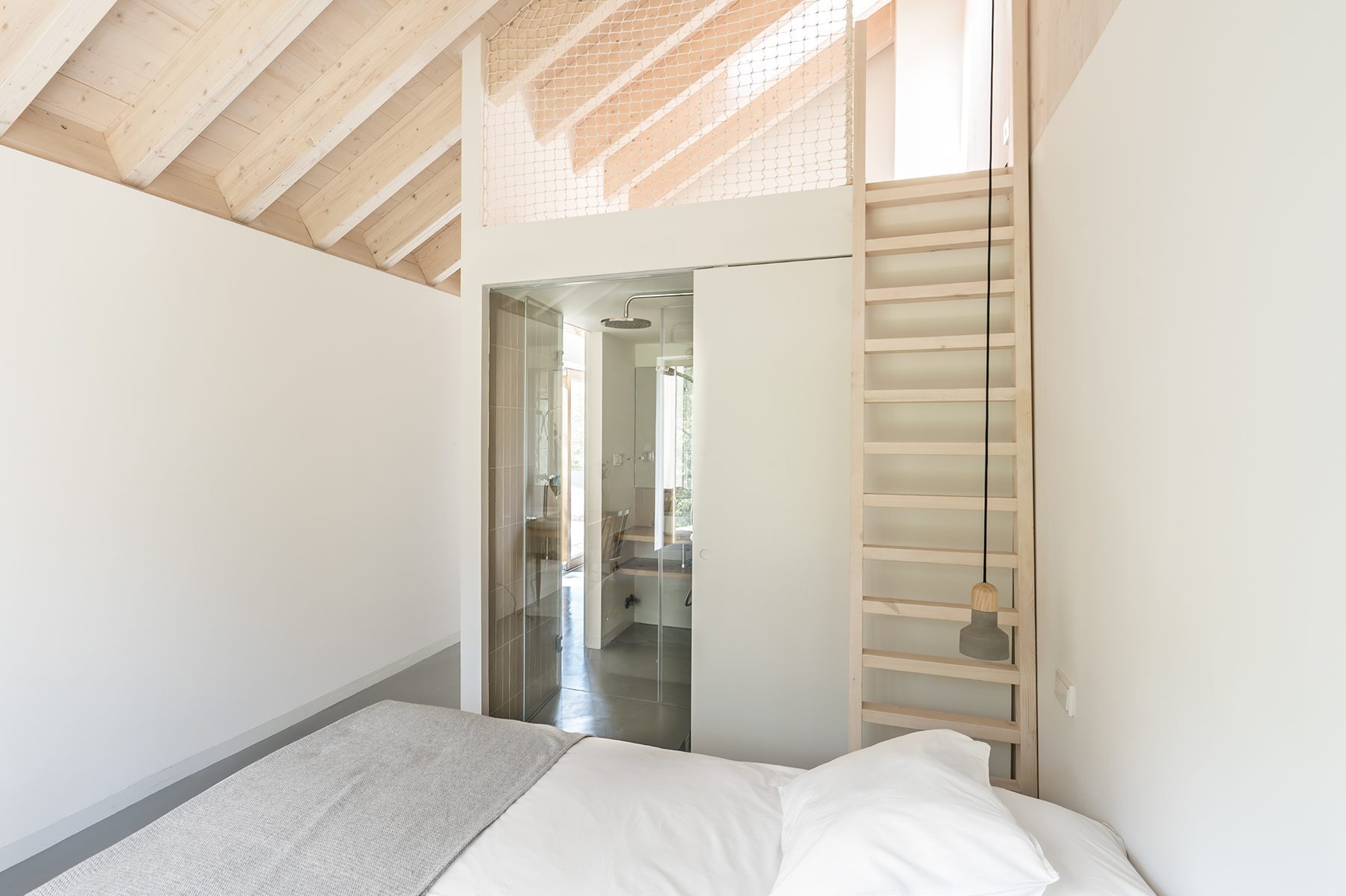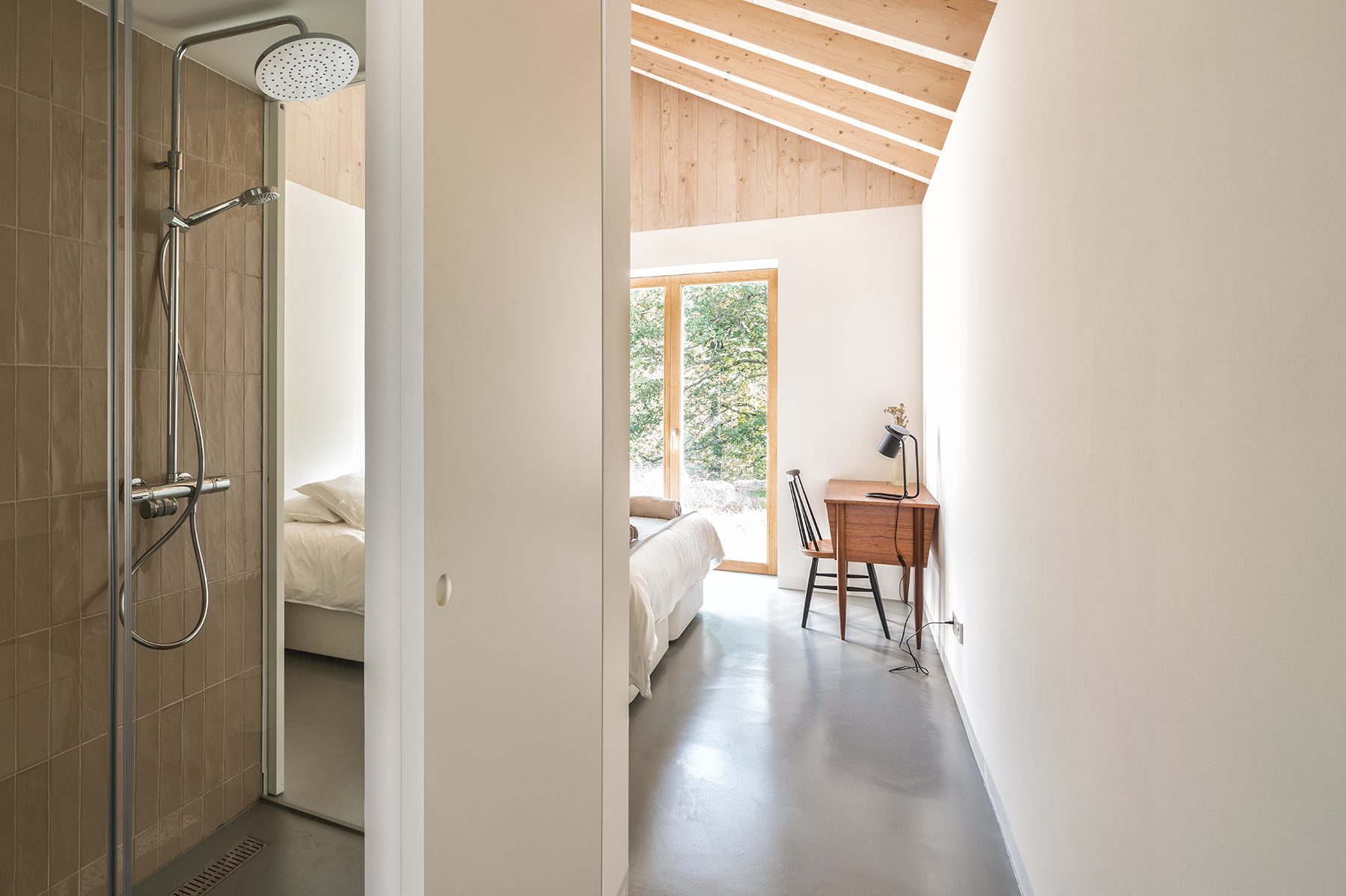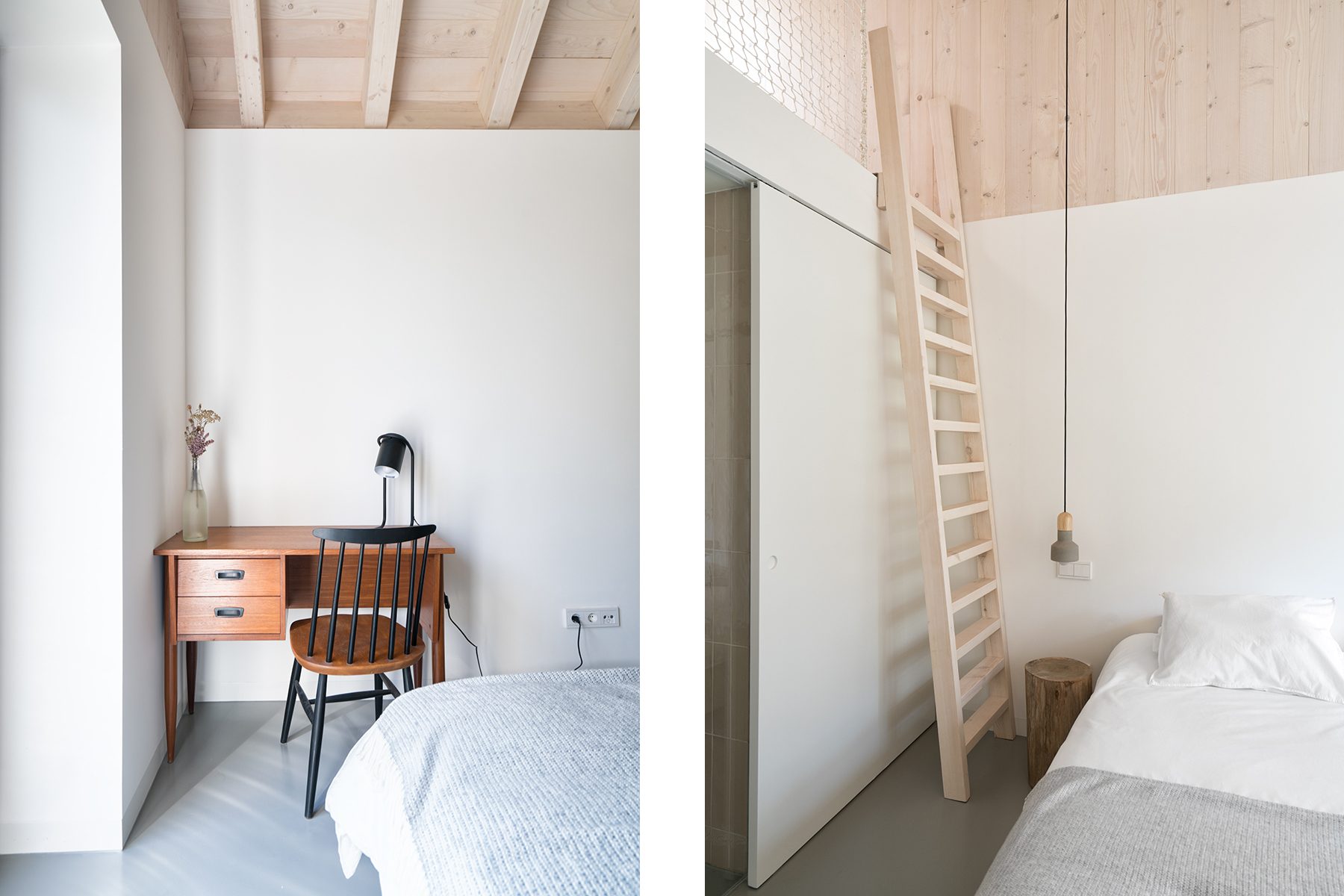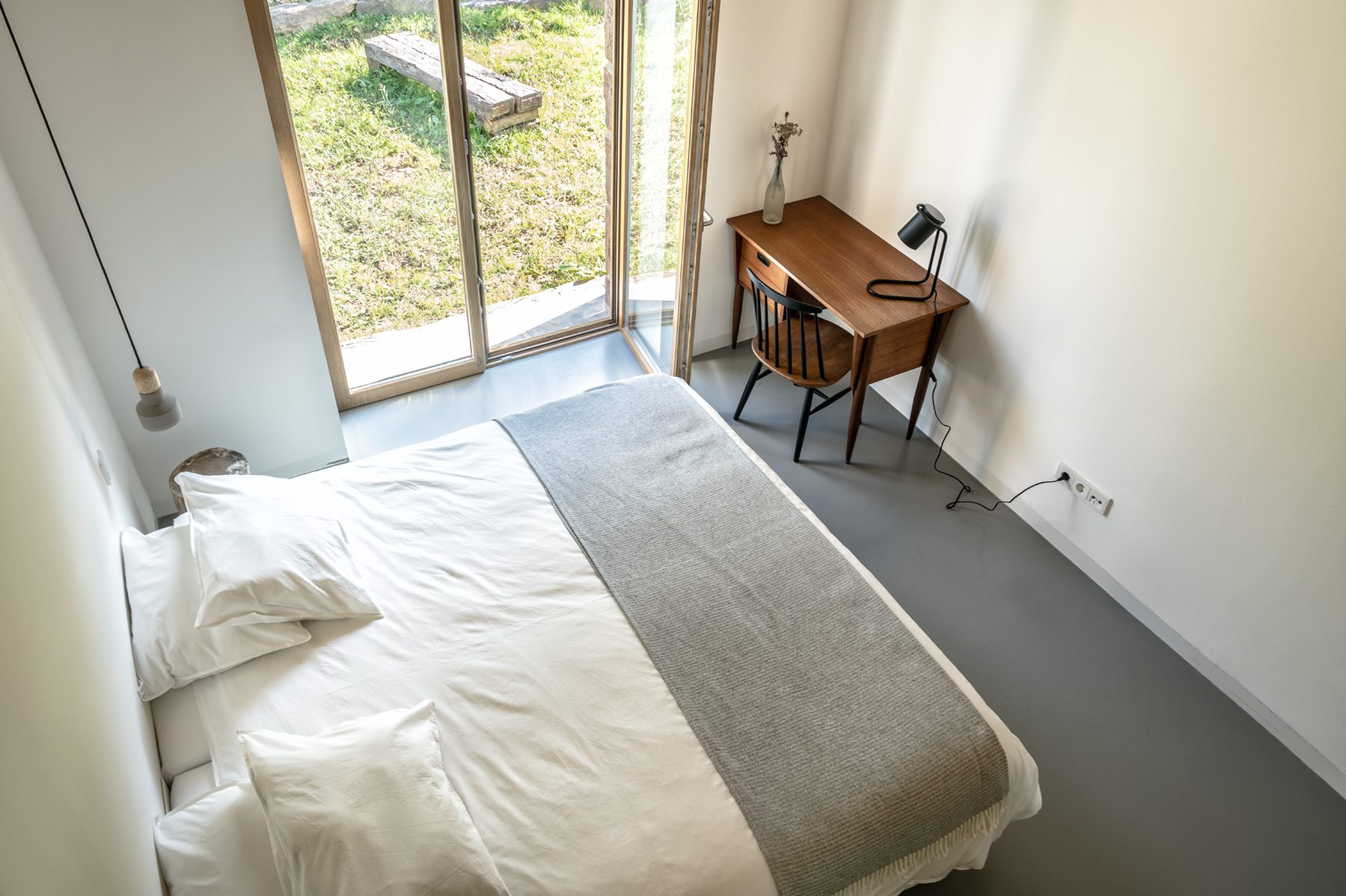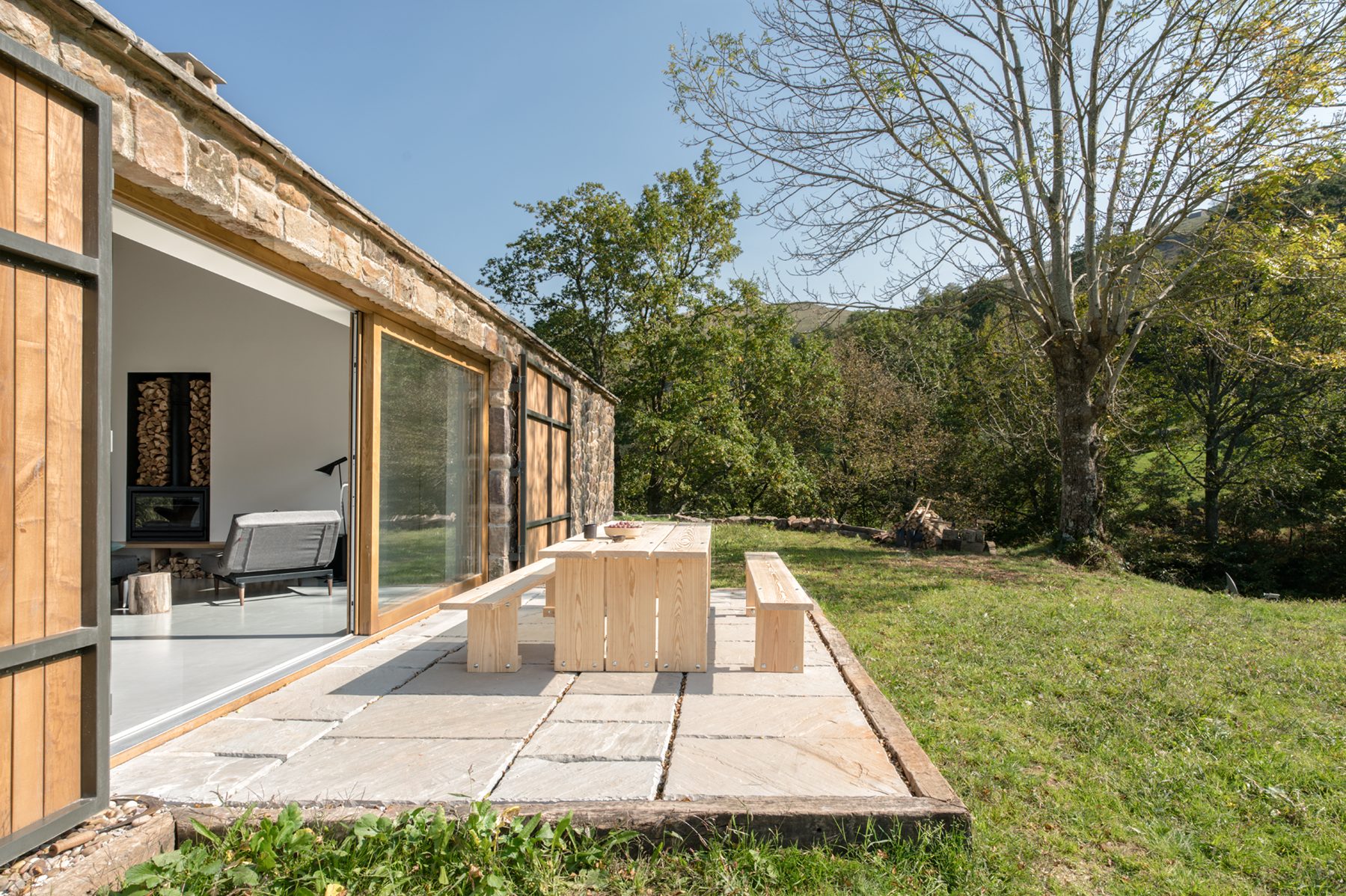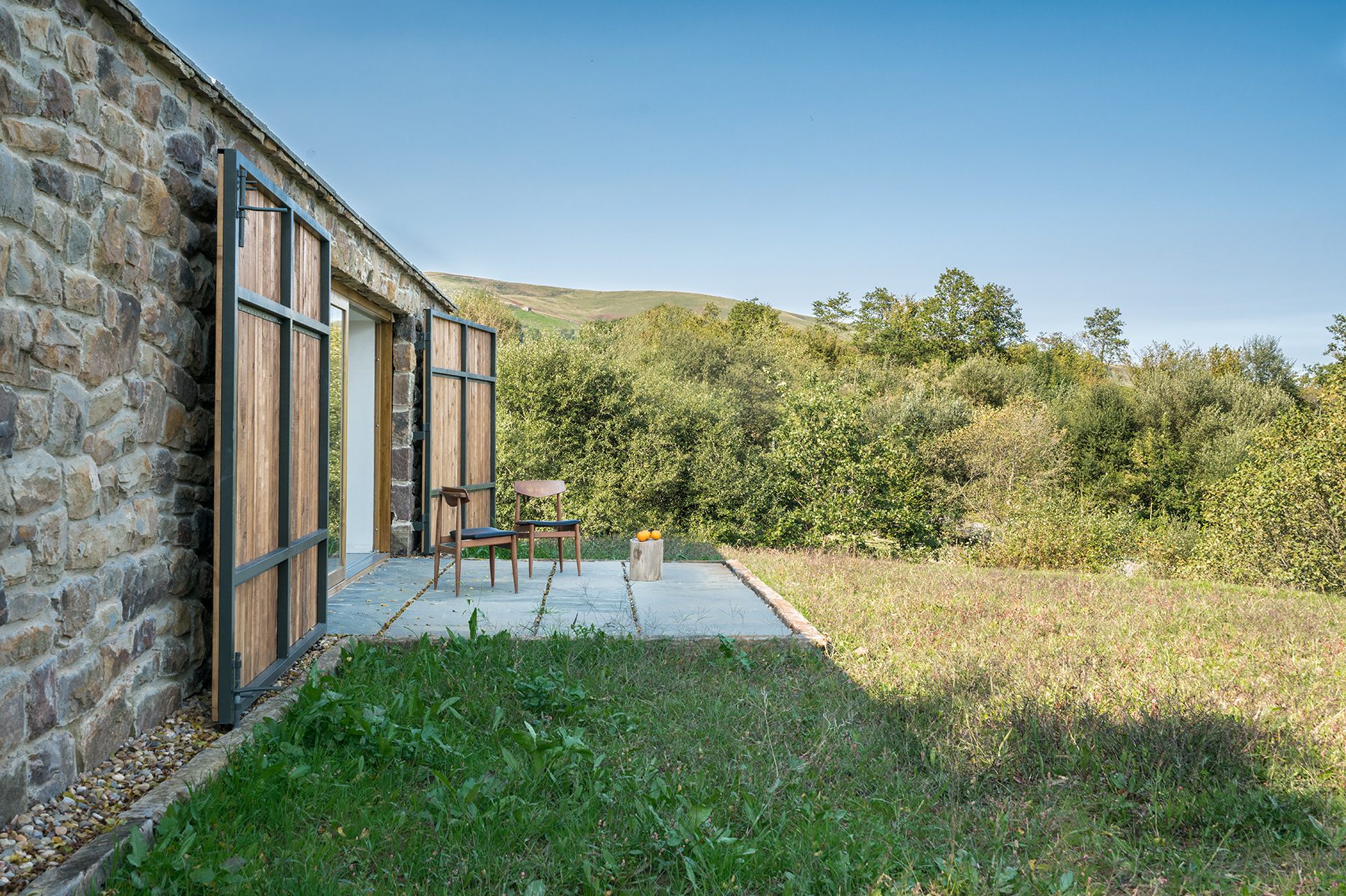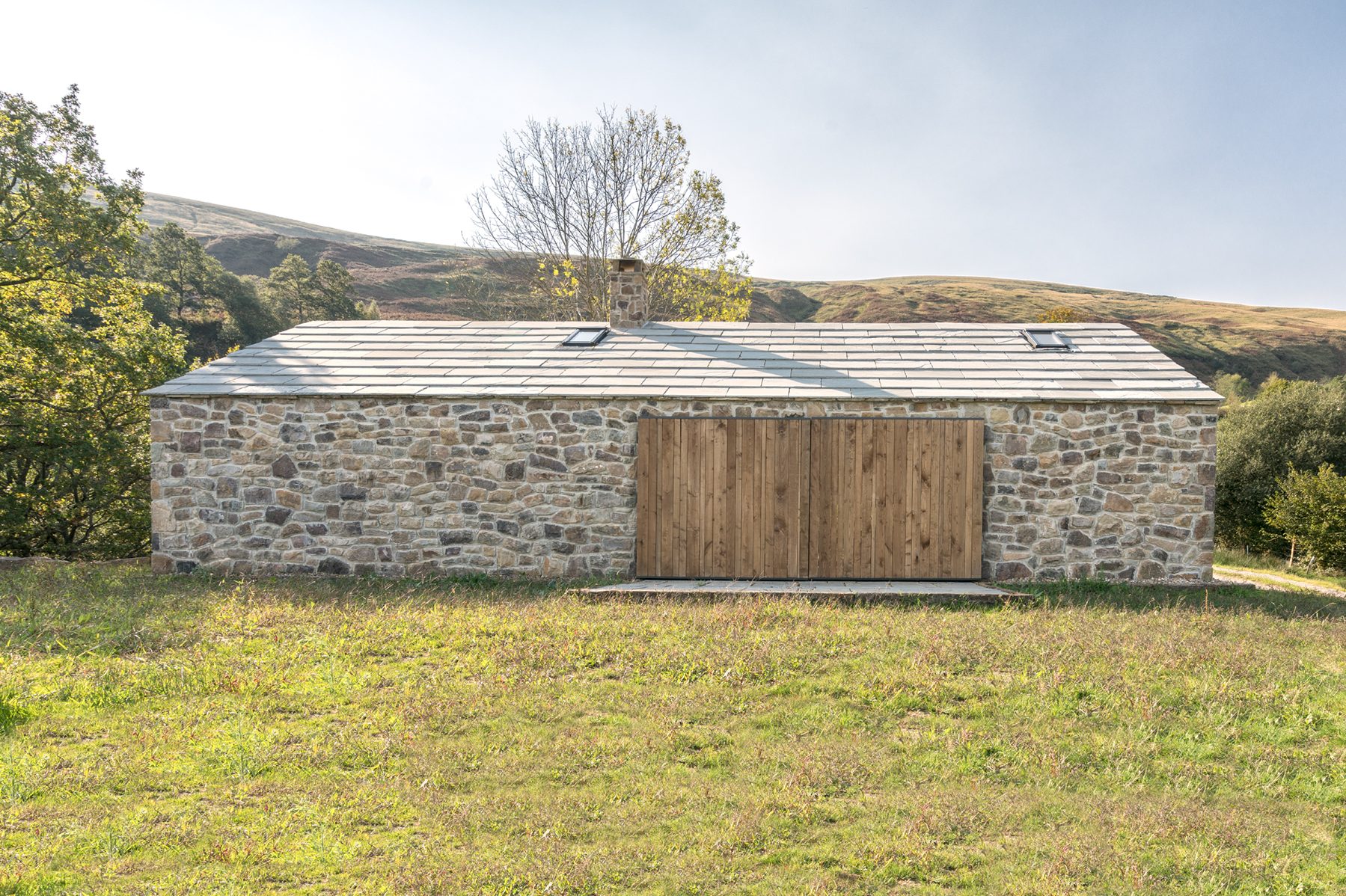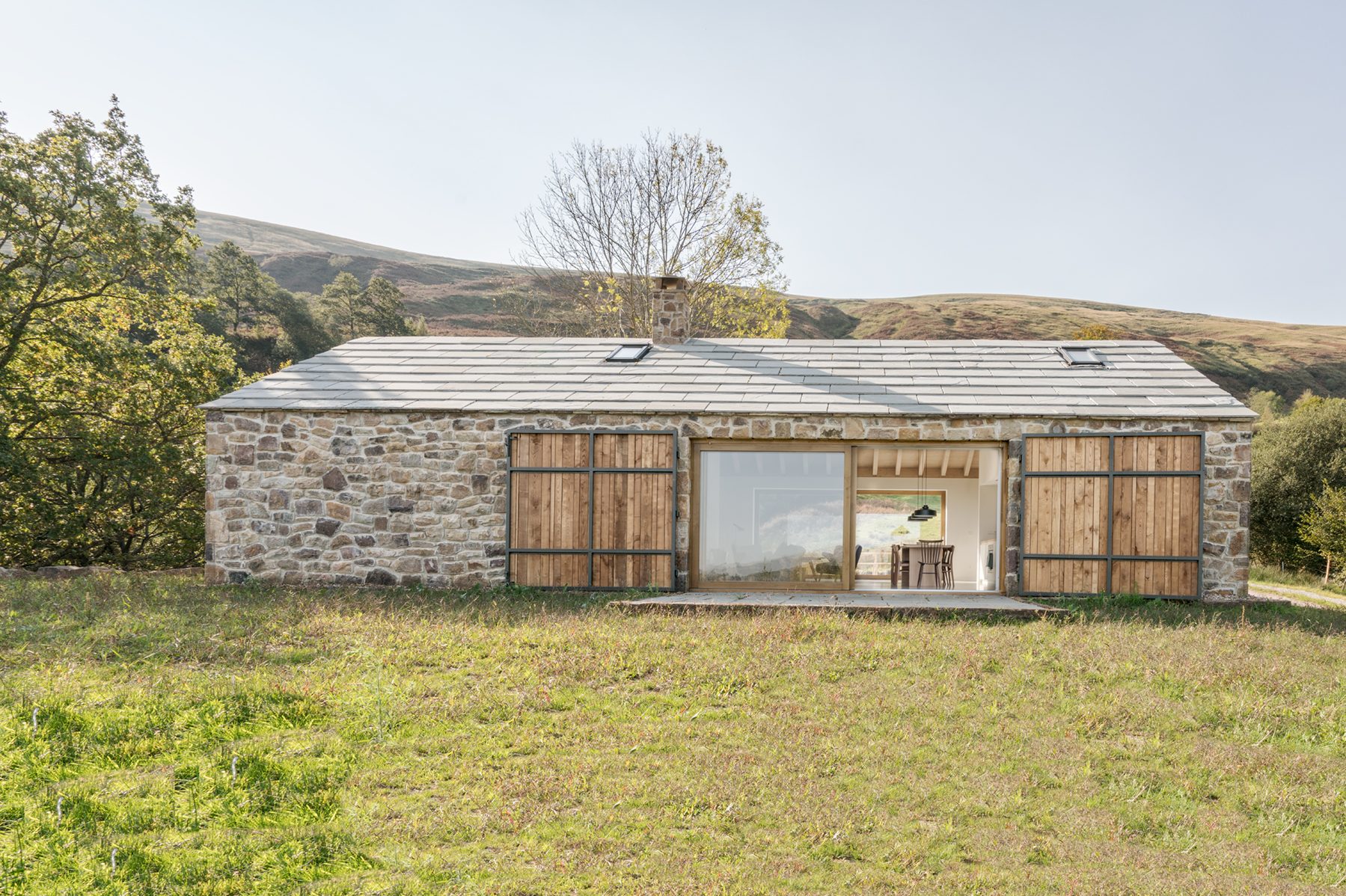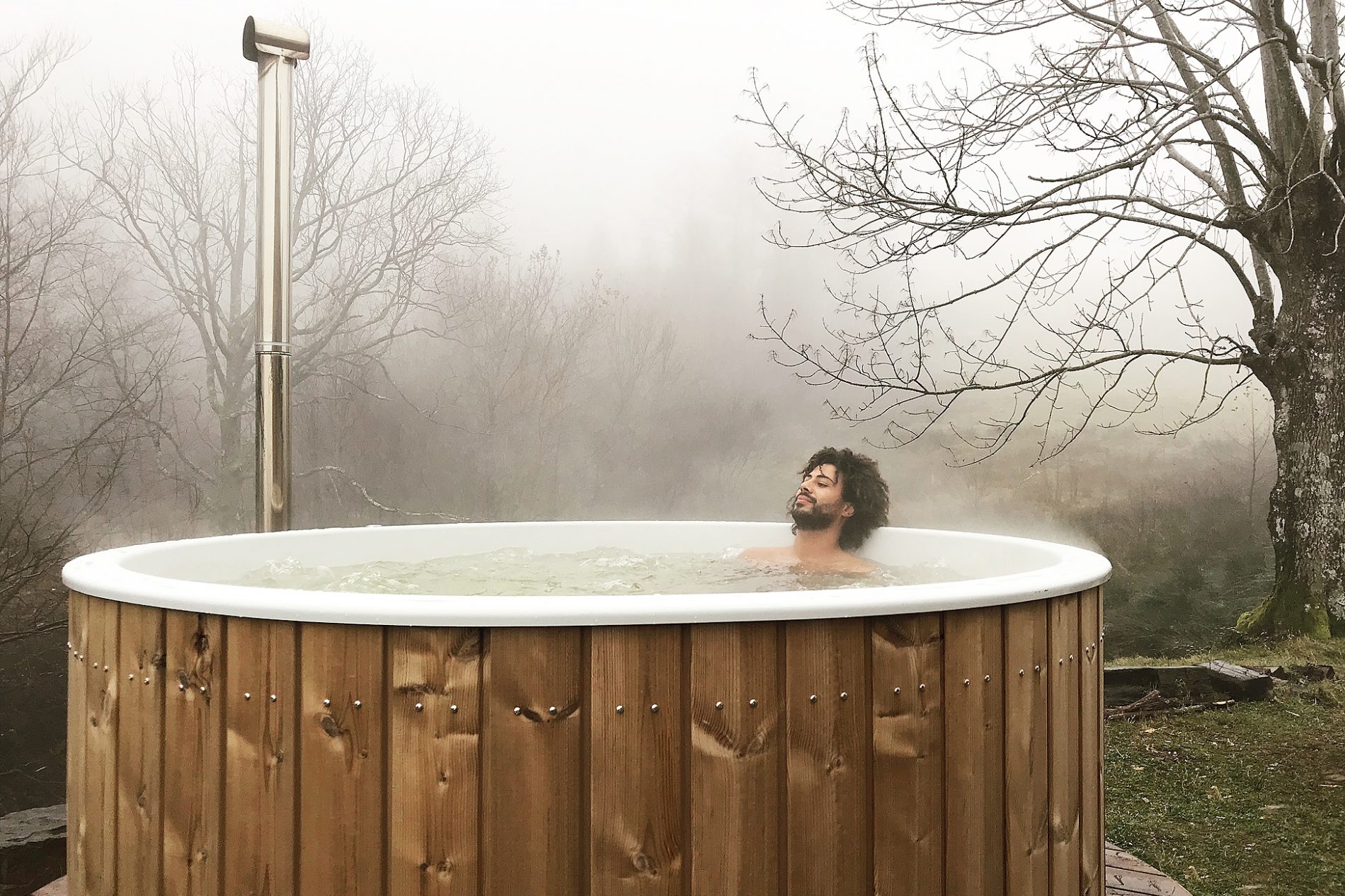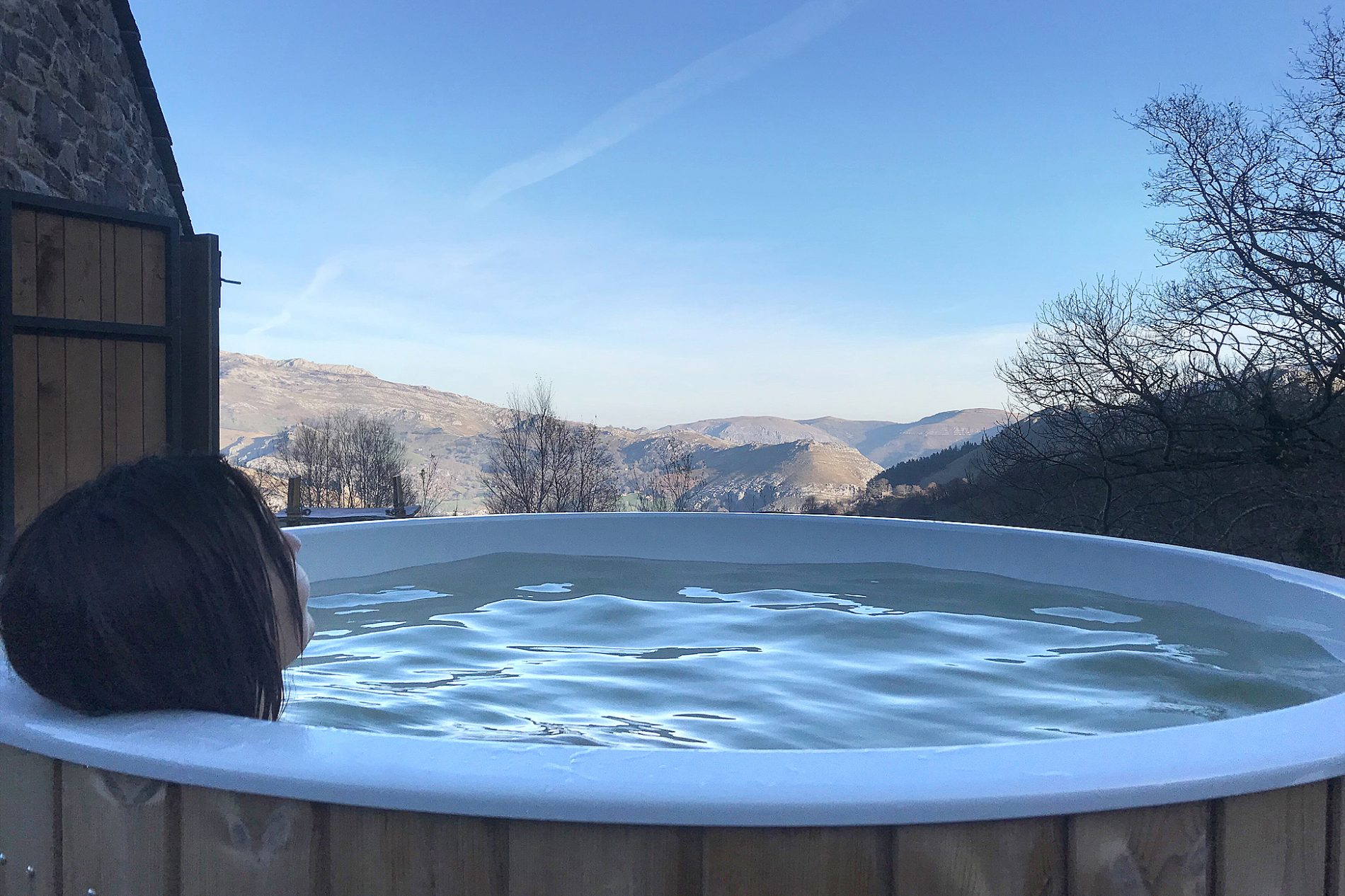 Villa Slow is designed and built with extreme mindfulness and care for detail. The house is very respectful with the environment. Its design is based on the traditional typology of a Pasiego House (Cabana Pasiega) but with a contemporary twist. The rough exterior stone walls and roofs contrast with the delicate interior wooden structure and details.
Two big panoramic windows in the living room facing opposite directions create a beautiful scenography of mountains, clouds, and trees.
The two rooms with their generous height are designed to allow different arrangements: just a couple, couple with children, friends, etc.
Each room has its own bathroom fully equipped, barrier-free.
THE WATER
We are in a very special natural area well known for its spring water formation. Our water comes from our own spring.
A SUSTAINABLE HOME
When we built Villa Slow we paid extreme attention to sustainability. Our home is provided with a heat pump. That means that about 75% of the thermal energy that is used is renewable, whereas 25% of the energy is generated by electricity. At the beginning of 2022 we installed 10 solar panels to fullfill the energy demand as much as we can. Under floor heating and high quality insulation and windows help for a minimum heat loss. All electronic appliances are A+++ and all lightning based on LED technology. The  high performance glass  warms up the interior in the winter and the big wooden shutters protect the summer from heat gain. All materials used to build Villa Slow are reused from the old stone shed or come from the area of Cantabria.
We hope you appreciate all these efforts we made to achieve an energy efficient home.
---