–

I grew up in the North of Spain not so far away from Villa Slow. I have really good memories of me and my family enjoying nature. This region of Spain has many of the things I always look for when I go on holidays: Mountains, sea, natural parks, hiking, quietness, culture and rich gastronomy. But I always felt I missed here a nice place to stay… a place where you can be warm when it is cold outside and be fully connected to the outside when the sun shines. So I thought: If I cannot find it, there will also be many people not able to find it too….Let's design and build a beautiful place and share it with more people!… Being myself an architect, it was an opportunity I could just not let go…And this is how it all started.
I bought this beautiful piece of land in 2014. Some years later and thanks to the work of many people I proudly started hosting you in Villa Slow.
Having spent (by a lucky chance) five pandemic months at Villa Slow, made us rethink our way of living and we ('my partner Lewis and me) decided to move from Amsterdam to the Cantabrian mountains. We couldn't be happier with this big decision. Villa Slow was our home during the winter of 2021-2022 and now we give it back to you.  
I hope you love it as much as we do.
Welcome to Villa Slow,
Laura Alvarez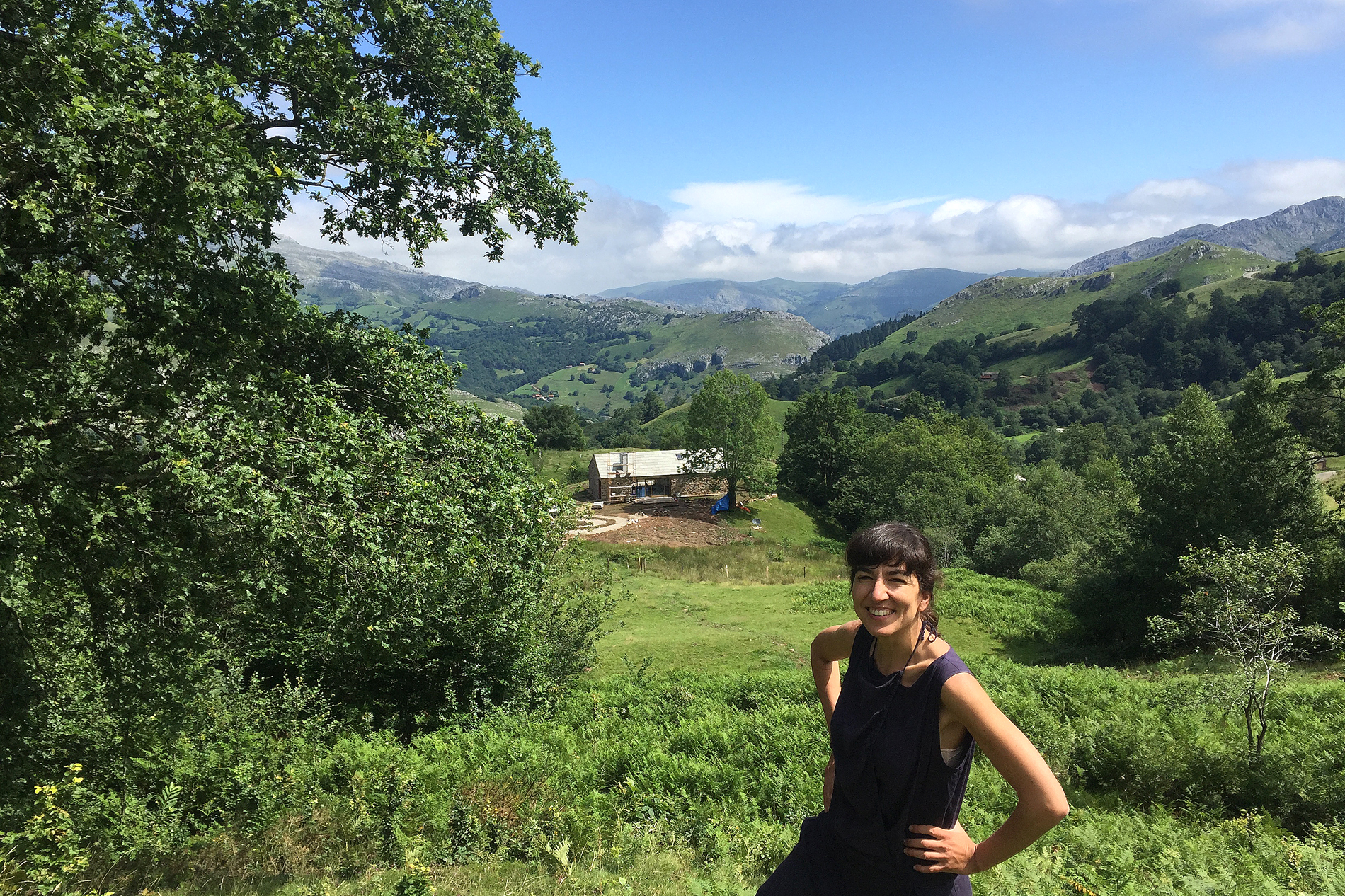 –
Who made this possible?
–
ALBERTO I & SONIA
In my career as an architect, I haven't met very often such committed contractors. Alberto and Sonia have worked very hard during almost a year building Villa Slow. A whole winter including snow and rain didn't stop them working hard.
Alberto and Sonia are very accessible and always willing to help and think of solutions instead of problems.
They are very versatile being specialists in many construction disciplines: Timberwork, concrete work, laying stone walls and roofs… everything.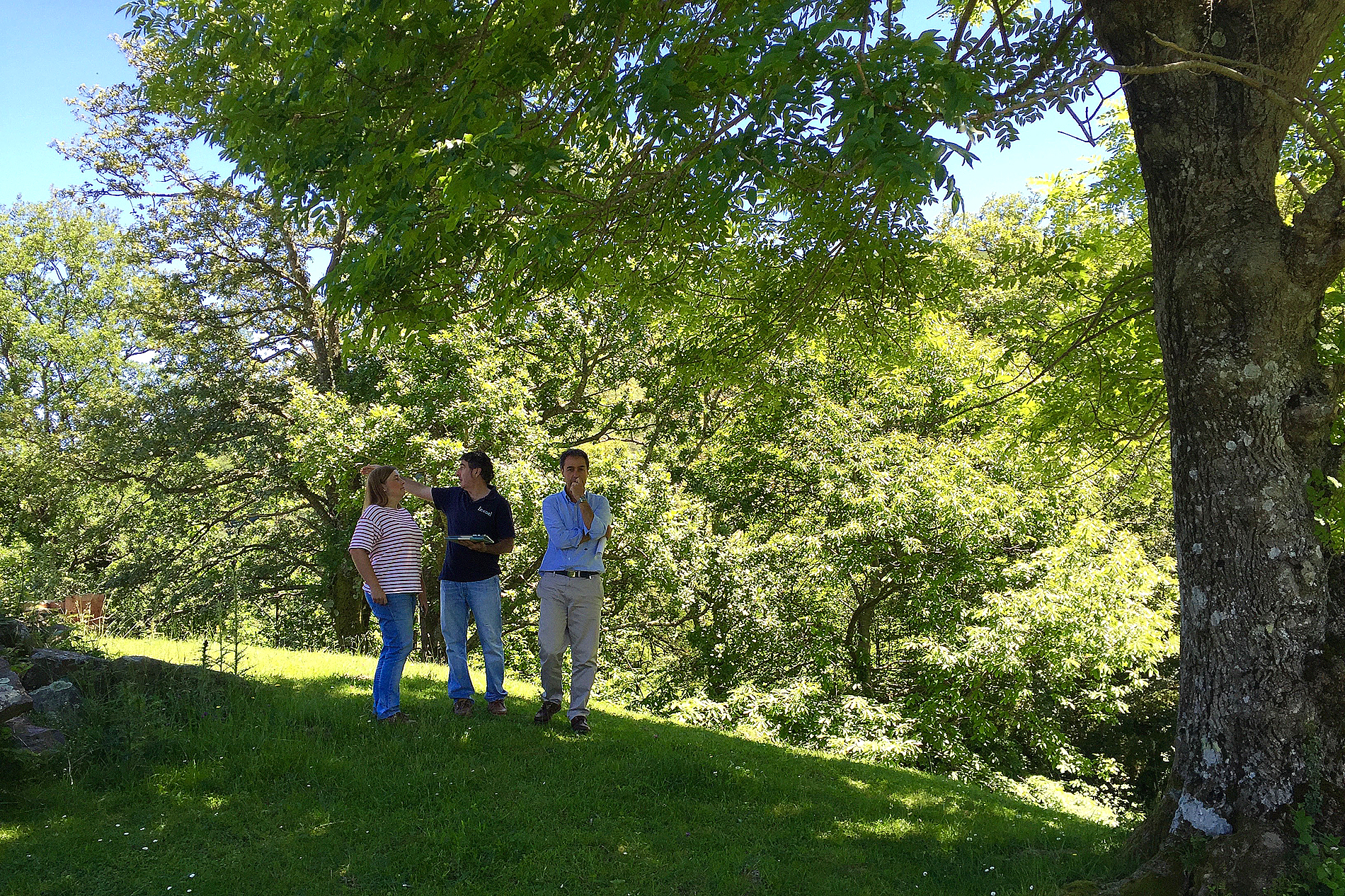 ALBERTO II
Alberto, the carpenter was in charge of all the interior wood works of Villa Slow: Kitchen, doors, dining table, bathroom wooden shelves, wooden closets, wooden stairs and the impressive window shutters. He even made a model 1:2 to study the hinge door solution… amazing!
Also very pleasant to work with him.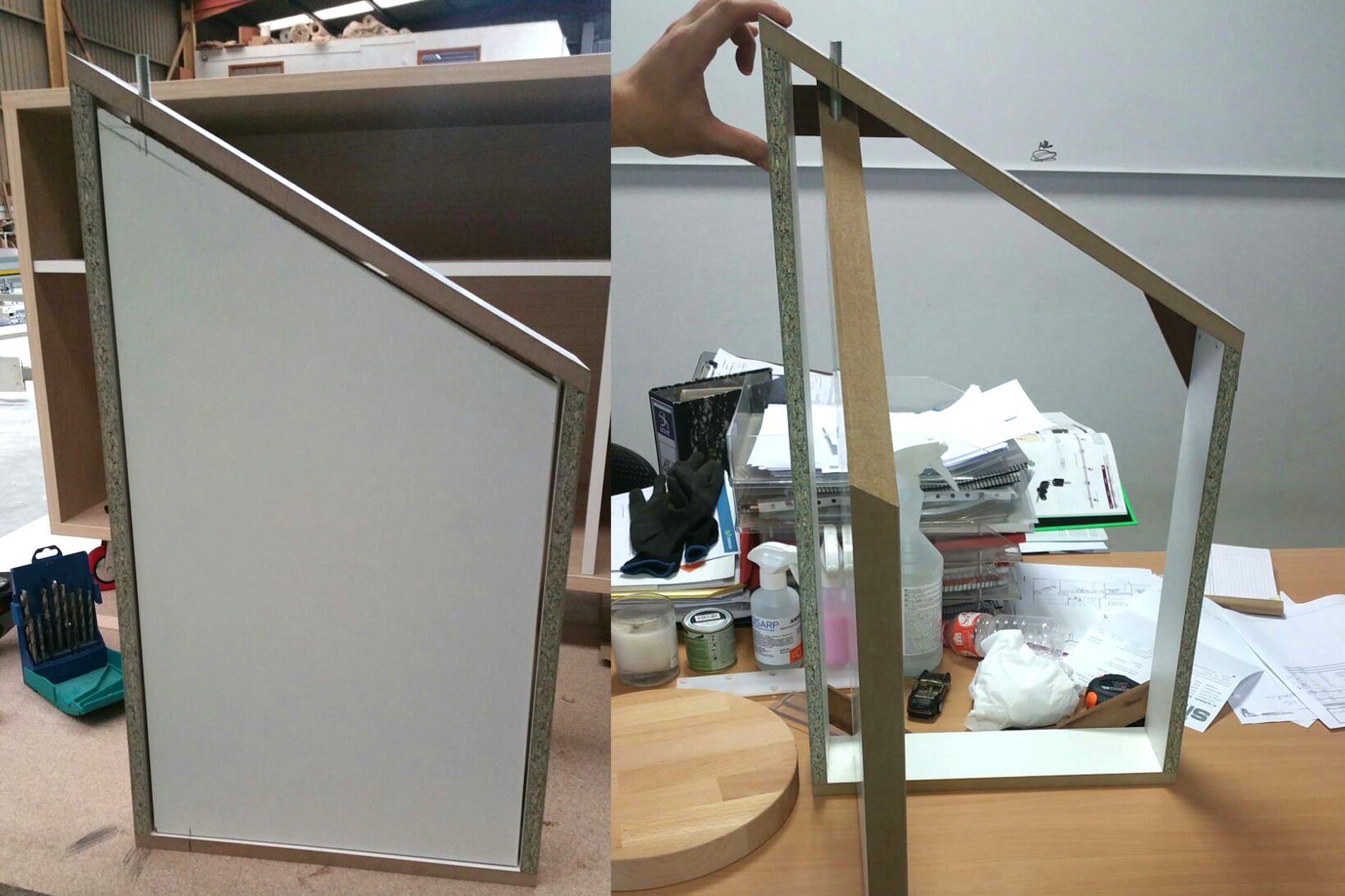 LEWIS
Lewis, the woodman.
He is in charge of all the outdoor furniture…. As you can see, he likes wood.
Since the very first time he came to the North of Spain he fell in love with it. The nature, the sea, the surfing and the authenticity of the inhabitants of this Valley have captured him. To the point of moving to Cantabria.
As a furniture maker, he is always thinking of new spots in our land to build for you to enjoy.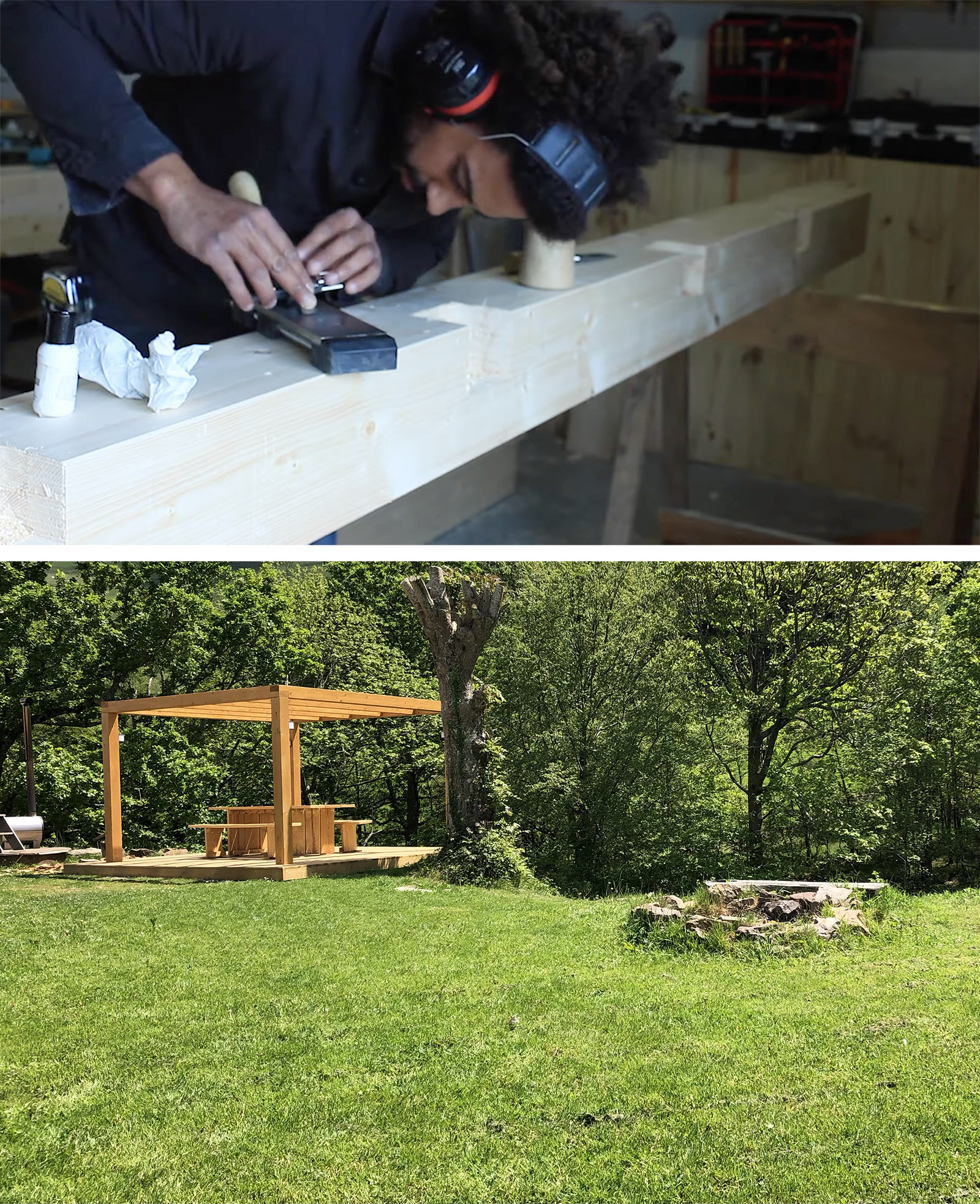 DAVID
David, a photographer from Santander spent a great day with us for the photo shooting of Villa Slow. Spontaneously that day some cows and a horse from the neighborhood visited us!
I'm very happy we worked with David because he did manage to catch the atmosphere of the house, the warmth, and its colors.
The pictures show exactly how the house feels, the inside-outside relationships, the warm materials, the cozy space and the beautiful vintage furniture coming from own hometown.
All pictures of Villa Slow that you will see on this website are credited to David Montero.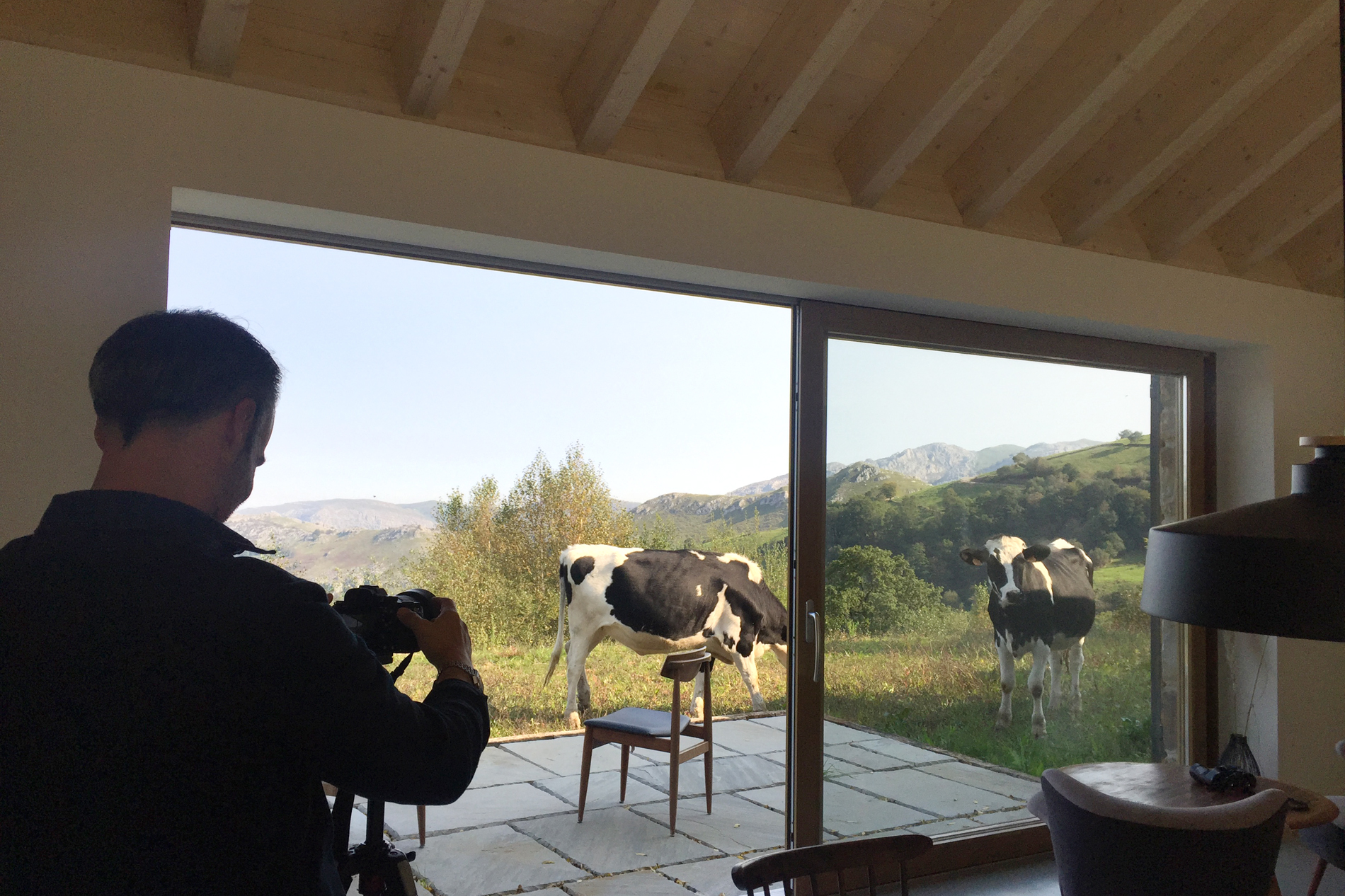 MILAGROS
For her unconditional support, as a neighbour and as a friend.
Milagros grew up in the Valley, not far from Villa Slow. She loves Villa Slow and she is as proud as ourselves about this project.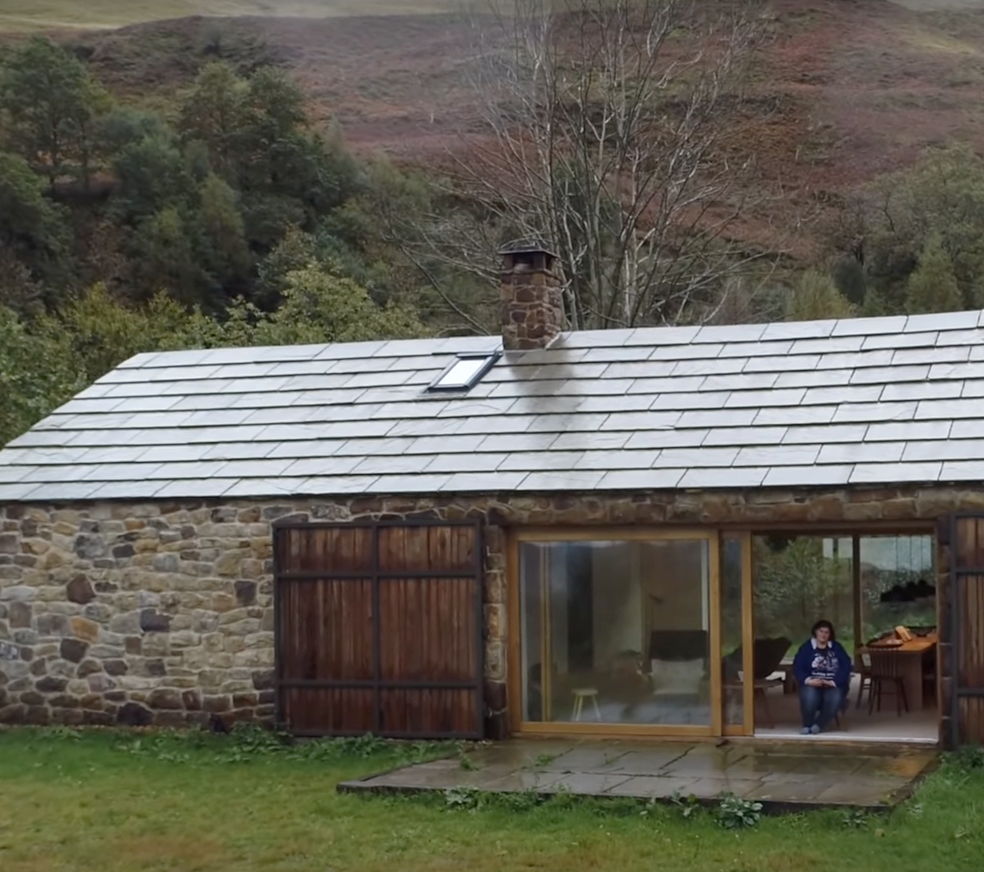 –
ALSO THANKS TO
Matteo Silverii, for the model making of Villa Slow | Laura Alvarez Architecture
–